UK film-maker John Madden admits he feared the drama of the US presidential election would overtake his Washington-set political film Miss Sloane as he was shooting it earlier this year.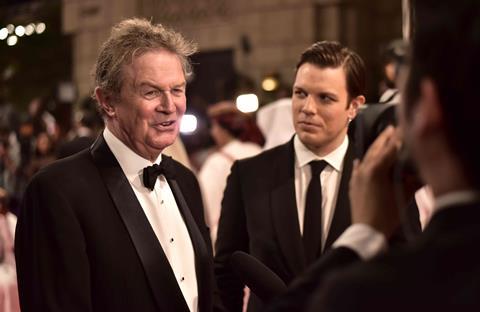 "I knew we definitely didn't want to get behind the politics on this film, which is why I pressed to complete it this year," said Madden. "I couldn't have foreseen how things would turn out but the film ended up colliding with the most extraordinary set of changes."
Jessica Chastain stars as a hard-nosed Washington lobbyist, using every trick in the book to push through changes to US gun laws. Madden acknowledges it was "audacious" for a UK director to tackle the issue of gun ownership in the US but also questions whether a US film-maker would have been able to take on the topic.
"It is such an entrenched issue it would have been impossible for it not to become a polemic," said Madden, who insists the film is more about political process than gun ownership.
The feature was developed by LA-based indie sales and production company FilmNation, but the company handed the project over to Luc Besson's Paris-based EuropaCorp company at the production stage. "They made such a strong and passionate offer that FilmNation stepped back and it became EuropaCorp's," said Madden.
It was one of the last projects acquired by the late Christophe Lambert before he stepped down as CEO of EuropaCorp and then passed away a few months later.
"He left the company right before we started shooting and tragically died just after we'd finished it," said Madden. "It was an original experience for me because there was no interference at all. "
Madden was on a flying 24-hour trip to Dubai International Film Festival for the screening of Miss Sloane as the opening film.