IM Global TV joins Rebellion on series based on dystopian British comic series.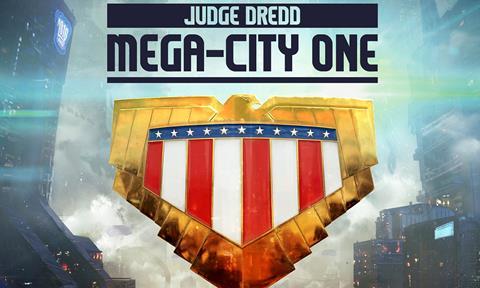 IM Global Television has partnered with UK games developer and publisher Rebellion to bring the Mega-City world of Judge Dredd to television.
Judge Dredd: Mega-City One will be an ensemble drama that centres on a team of Judges – futuristic cops vested with the power to be judge, jury, and executioner – as they encounter the myriad challenges of a world in which east-coast cities have merged into a giant megalopolis.
The TV series will be based on the character created by John Wagner and Carlos Ezquerra from the pages of British comic book 2000 AD, which celebrates its 40th anniversary this year.
IM Global Television president Mark Stern and CEO Stuart Ford will serve as executive producers, alongside Jason and Chris Kingsley, who executive produced the 2012 feature film adaptation Dredd, which was co-financed by Reliance Entertainment and IM Global.
Stern said: "This is one of those seminal sci-fi properties that seems to only become more relevant with age. Not only is it a rich world with biting social commentary, but it's also fun as hell! As a fan of the comics and both films, it's a dream come true to be able to work with Jason and Chris in adapting this for television."
Jason and Chris Kingsley said: "We're very excited to be beginning the journey to get more of Judge Dredd's Mega-City One on the television screen. Thanks to the legions of fans who have kept up pressure on social media, and a lot of background work and enthusiasm, we aim to make a big budget production that will satisfy both our vast comics audience and the even greater general screen-watching public."