I, Daniel Blake director spoke to Screen following the election result.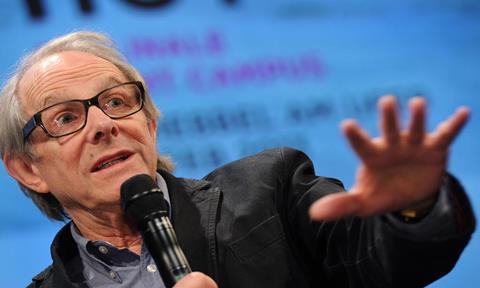 Veteran left-wing filmmaker Ken Loach has told Screen that today's surprise election outcome came as a result of people being "revolted by the Tories' politics".
The I, Daniel Blake director, who like many was up late into the night watching the drama on TV, told Screen:
"[Labour leader] Jeremy Corbyn and [Shadow Chancellor] John McDonnell did surprisingly well given that they were fighting the election in the teeth of a gale from a deeply hostile press and media. They showed the extent to which people are concerned with 'real life' issue such as health, housing and schooling, in contrast to the commentators who had their eyes firmly fixed on Brexit."
"Of course, it's a pity that Labour didn't win but just think that if Labour MPs hadn't spent the last two years trying to undermine Corbyn they should have won," he commented.
The outspoken filmmaker used his acceptance speech for I, Daniel Blake at this year's BAFTAs in February to rebuke what he called the "callous brutality" of the Conservative government's benefits system (the subject of the film) and its "disgraceful" treatment of refugees.
Loach's 2016 Palme d'Or winner seems all the more prescient given today's unexpected gains for Labour.
"It is about the depths of poverty and the use of hunger by the government as a weapon," said the director. "People are revolted by that. They are revolted by the Tories' politics and Theresa May's manner reinforced that lack of empathy."
He said of the embattled Conservative leader Mrs May: "She doesn't have normal conversations. She speaks in a robotic manner. She doesn't seem to understand what people are saying to her. The more she says, the bigger the hole she digs for herself. I hope she keeps talking."
The Kes and Cathy Come Home director, known for tackling themes of social inequality throughout his career, spent time with Mr Corbyn during the early days of his election campaign and also made a series of videos about the Labour leader.
Loach finally added that while conversations are ongoing between himself, regular writing partner Paul Laverty and producer Rebecca O'Brien about potential future feature films, he "doesn't know whether there will be another one or not".