Director: Luc Besson (France)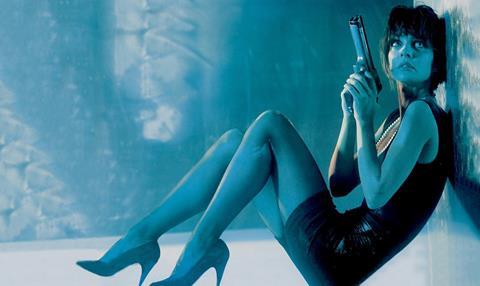 Luc Besson's fourth feature as director grossed $5m in the US. It also spawned three English-language remakes: feature film The Assassin (1993), and two TV series — La Femme Nikita and Nikita.
Besson's film, about a streetwise gamine turned espionage femme fatale, didn't result in long-term stardom for lead Anne Parillaud, but certainly launched a transatlantic genre stalwart in the director's regular sidekick Jean Reno, who went on to star in Besson's English-language Leon: The Professional (1994).
Nikita was the international breakthrough for Besson, who proved to be the most bullish and commercially minded of the early 1980s so-called 'cinéma du look' generation (contemporaries included Jean-Jacques Beineix and Leos Carax).
The film consolidated Besson as an international genre-hopping auteur, whose later English-language successes included The Fifth Element (1997) and Scarlett Johansson vehicle Lucy (2014), and also helped him become a major industry player whose company EuropaCorp is one of the key forces in European production.
As a prolific writer and director, Besson has become a powerhouse promoter of highly exportable genre product with a Euro touch (notably the Taxi, Taken and Transporter franchises), and godfather and role model to a generation of commercially minded French genre directors who made their mark on both sides of the Atlantic.