Dir: Kevin Macdonald. UK. 2011. 90mins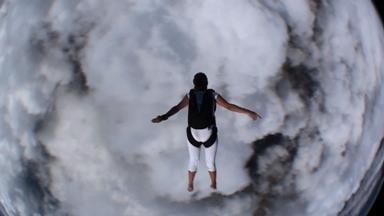 You can't get more global than Life In A Day, Kevin Macdonald's compilation of images from filmmakers of everyday life around the world shot on July 24, 2010. Most of the real world doesn't look anywhere near this good, but the project is an ingenious warmhearted advertisement for YouTube, its main delivery system.
As an editing job, Life In A Day is the herculean labour that probably no one thought possible.
National Geographic is distributing Life In A Day in the US, but most of its audience will see the doc on television and on YouTube, where outtakes and unused footage can also be accessed. Macdonald's doc Oscar for One Day In September (2000) could help, yet the film's user-generated "have-a-nice-day" blandness may not inspire YouTube's young consumer base, so watch for other social media sites to put more of an edge on a similar format.
Life In A Day, exec-produced by Ridley and Tony Scott, does what it says it does – taking you from morning to night, through eating, urinating, giving birth, getting dressed, etc., from the US to England, Africa, South America, even Nepal and Afghanistan.
People are asked by the filmmakers to name what they love and fear, and most say that they love life. Feelings of hope and warmth ooze through the footage, distilled from more than 5000 hours.
This ambition isn't entirely new, just facilitated by a growth hormone called technology. Selections of still photographs from around the world suggesting universal kinship had their first big moment in the exhibition The Family of Man, by the photographer Edward Steichen in 1955 at MoMA in New York. Since then, these warmhearted amalgamations were left to events like the World's Fair and corporate photo shows, although Godfrey Reggio revived the "world view" film with the self-important Koyaanisqatsi in 1982.
Macdonald's film lacks that film's monumentality and its overbearing score by Philip Glass. Instead, Life In A Day offers charm in its extended sections drawn from 20 filmmakers. A gentle-faced shoeshine boy in Peru explains how he goes about his work, and then tells why he loves his father. A 15 year-old in America suffers through his first self-inflicted shave. A giraffe gives birth. So does a woman, but only after her husband faints with a thud and interrupts the filming process.
As an editing job, Life In A Day is the herculean labour that probably no one thought possible. The logistical challenge of the film and its time constraints are tough indeed, the only tough elements of this grand tour, which has fine production values throughout.
Otherwise, Life In A Day takes the soft and easy road. Interviewees all are willing. There's no war, unless you stretch the definition to include soldiers jogging down a road in Nepal. Animals are slaughtered, but the assumption underlying those killings is that they are all part of the wondrous passage of life.
Toward the end, we get a long dark moment with 21 deaths in a stampede at the gay and lesbian "Love Parade" in Duisburg, Germany on July 24, 2010. The worst footage of that tragedy isn't shown, but the events point to the problem of the film. Too much love can backfire.
Production companies: YouTube, Scott Free Films, LG
US distributor: National Geographic
International sales: HanWay Films, www.hanwayfilms.com
Producer: Liza Marshall
Executive Producers: Ridley Scott, Tony Scott
Co-Producers: Jack Arbuthnott, Tim Partridge
Editor: Joe Walker
Music: Harry Gregson-Williams, Matthew Herbert