Dir/scr: Abbas Kiarostami. France-Japan. 2012. 109mins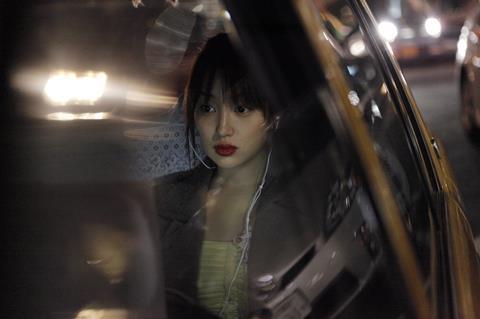 It must have bugged Iranian auteur Abbas Kiarostami that, with Certified Copy, he had strayed perilously close to making a commercial film. If so, he's set the record straight and saved his reputation as an abstruse, impenetrable arthouse director with this Japanese-set follow-up, which was greeted with a mix of bafflement and boos at its Cannes competition press screening.
Kiarostami fails to embed the film's visual, aural and symbolic games in a narrative that satisfies on the level of story and character.
Admittedly, this reaction had much to do with the abrupt ending, which feels like a random cut in the middle of a very long second act. For much of the rest of the film Kiarostami intrigues us as he weaves a carefully framed, sometimes funny, sometimes tender shaggy-dog story about (among other things) an encounter between an elderly Japanese professor and a young escort girl. Like many of Kiarostami's films, Like Someone In Love is at least in part about the way people tell stories and stories tell people, but the way the theme is developed here seems less emotionally and ethically resonant than in, say, Ten or The Wind Will Carry Us.
And although there is much to chew on along the way, Like Someone In Love is still a long, slow slog, in comparison with which a film like A Taste Of Cherry seems positively adrenalin-fuelled. Compensations for patient cineastes include the film's exquisite mise-en-scène and its tendency to generate post-screening discussions on what the… it was all about. But these are straws for distributors to grasp at, and the film is unlikely to generate anything like the business drummed up by Certified Copy.
Taking its title from an Ella Fitzgerald song which features as one of four tracks on the film's jazz-based diegetic soundtrack, Like Someone In Love opens with a long fixed-camera scene set in a bar somewhere, we guess, in urban Japan. Somebody is talking on the phone, apparently to her boyfriend, but it's not until well into the scene that a cut and change of angle reveals the speaker to be Akiko (Takanashi), a pretty young thing who, it transpires, is working as a call girl for bar owner Hiroshi (Denden), though she's a university student by day. Hiroshi insists that she should spend the night with a special client that he wants her to meet; she tells him she has to meet her grandmother, who is in town for the day and keeps leaving messages on Akiko's answerphone.
Eventually agreeing to her boss's demands, Akiko arrives at the house of elderly sociology professor Takashi (Okuno), who looks like a cross between Albert Einstein and Ned Flanders. Every inch the old-fashioned gent, Takashi has prepared a romantic dinner for two in his bookish living room; but though she chats for a while, Akiko is more interested in getting into bed and getting the business over with – something that clearly embarrasses her grandfatherly client, though it's left unclear whether he had sex in mind when he hired her. However, the exhausted Akiko soon falls asleep, and the next day, Takashi drives her to the university she attends, where she has a run-in with her jealous, impulsive boyfriend Noriaki (Kase).
We're already an hour in by now; but despite the slow pace, it's a promising set-up with enough going on to keep us interested. Among contemporary auteurs, Kiarostami has made the automobile uniquely his own filmic space, and Like Someone In Love is no exception, with Takashi's Volvo becoming a place of transit, storytelling, confrontation and reconciliation. There's a running thread about little white lies, jokes told badly and punchlines not understood.
Questions of identity and the way images and self-images can block personal change are foreshadowed in nods to some photo stickers Akiko left in city phone booths, and in a discussion about whether she resembles a woman in a copy of a famous Japanese painting that hangs on Takashi's wall – a painting in which a parrot also appears. As in Certified Copy, Kiarostami's plays extensively with reflections, as in a shot where the reflection of Hiroshi's shirt in his bar window almost encircles, as in a Venn diagram, the two girls he pimps, who are visible on the other side of the glass.
The more you delve, the more resonance you find; the problem is that Kiarostami fails to embed the film's visual, aural and symbolic games in a narrative that satisfies on the level of story and character.