Dir: Matt Creed. US. 2013. 87mins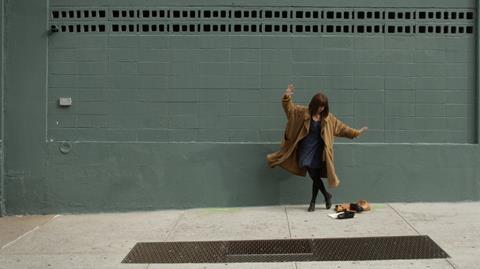 An engaging and watchable indie US drama, Lily is especially distinctive due to Amy Grantham's often mesmeric performance as a young woman nearing the end of her treatment for breast cancer which is actually loosely based on Grantham's own real-experiences.
There are moments of low-key drama but the emphasis is on the intimate moments of her reevaluating her life.
With her elfin charm and lingering sense of wide-eyed vulnerability, Grantham delivers a nuanced and memorable performance, and while the film perhaps lacks the star quota or directorial drive to break-out, it is likely to feature strongly on the festival circuit, especially given the issues it raises. The film had its world premiere at the Tribeca Film Festival.
Grantham co-scripted the film with debut director Matt Creed, and while dramatic arcs are familiar, it is delivered with a real sense of honesty and lack of pity. It may well deal with cancer, but Lily is resolutely not a cancer film.
The film opens with Lily (Grantham) at the end of her treatment and now turning her focus to the rest of her life. She lives with an older, more intellectual boyfriend – and often his two young children – and struggles to find the right balance in the relationship.
When she goes outside she wears a wig of long dark hair (this is Grantham's actual wig), but when at home she is getting used to her now short fair hair. She tap dances alone in their apartment, but when she answers the door she rushes to put her wig back on.
There is a sense that she has been through so much, but still faces a long journey back to working out what she wants to be. There are shots of her slowly climbing the stairs to her apartment to emphasise the 'climb' that she has to undertake. There are moments of low-key drama – she gets drunk at a dinner party with her boyfriend's rather pompous friends, and she seeks out the father she hasn't seen in three years - but the emphasis is on the intimate moments of her reevaluating her life.
Production company/contact: Up The River Films, matt@mattcreed.com
Producers: Izabella Tzenkova, Hunter Gray, Alex Orlovsky, Matt Creed
Executive producer: Brandon Creed
Screenplay: Matt Creed, Amy Grantham
Cinematography/editor: Brett Jutkiewicz
Music: John Fredericks
Main cast: Amy Grantham, Simon Chaput, Lindsay Burdge, Rebecca Street