The French filmmaker talks to Geoffrey Macnab about Ice and the Sky.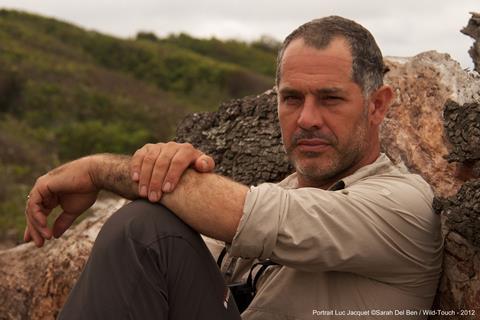 Luc Jacquet, the French filmmaker who charmed audiences worldwide and won an Oscar with 2005's March of the Penguins, is back with a new film, looking at the effects of climate change.
Ice and the Sky is the closing film at Cannes this year. No, Jacquet doesn't find it strange at all that his film is amongst the glamour of Cannes..
"For me, there is no border between what is a film and what is a documentary. There is the same know-how, the same inspiration. It is quite natural and normal that a documentary can go to Cannes," Jacquet says.
Ice and the Sky (sold by Wild Bunch) tells the story of pioneering scientist Claude Lorius, who first visited Antarctica in the mid 1950s and is now credited as one of the first to spot the danger of climate change.
"We must keep him as a witness. We must save the story of this man," Jacquet says of Lorius. "He was the very first to understand something very important for us - and he was able to give us the knowledge that something was happening."
Will audiences be too caught up in the hoopla and glamour of Cannes to pay attention to the serious issues that Ice and the Sky is raising.
"I think for me that this is very important - to convince a very large audience that there is something happening (with climate change)," the director ruminates. "Why are we able to talk about social stuff, or about love and human relationships in the cinema and are we not able to talk about environmental issues? For me, this is at the same level. Let's go up the red carpet," Jacquet proclaims. "We must not stay in the 'green' reserve."
After winning his Oscar, Jacquet set up his won foundation called Wild-Touch "to bring people closer to the wonders of nature and preserve earth's ecosystems."
Jacquet is currently preparing two new eco-themed films. One is about the Coral Reef and anther one is on bio-diversity. "I have also two very interesting screenplays in the pocket, more feature oriented," he says. "Now it will be a matter of choice for me."