Seven years after he won the Golden Lion for his directorial debut, Peter Mullan is back in the director's chair, filming Neds in Glasgow. He talks to ScreenDaily about the 1973-set story and its influences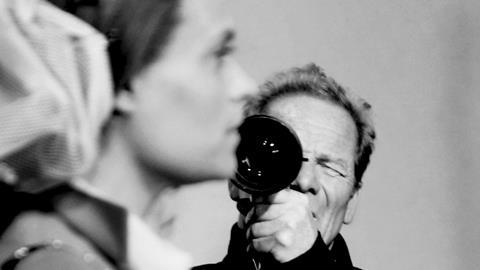 Peter Mullan describes Neds as "personal but not autobiographical". His first directorial project since The Magdalene Sisters (2002) is set in the Glasgow of 1973 and follows a bright, sensitive youngster drawn towards the violence of the local gang culture.
The poverty of his circumstances, the oppressive hand of a drunken, bullying father and problems at school combine to warp his expectations of life.There are some parallels with Mullan's own youth but the script comes from a place where reality ends and imagination begins.
"I did my first proper Hollywood pitch for The Time Traveller's Wife and just fucked it up."
"I would say that maybe 10% of it actually happened and the other 90% is fiction; little anecdotes I've heard over the years, stories I've been told and things I've just made up," Mullan explains.
"Where it's personal is in the essential journey of a young man trying to find out who he is, going through all that existential anguish and finding his humanity again in his teenage years. I think we've all been through that."
Mullan holds a unique position within European film culture as a Cannes Best Actor winner for Ken Loach's My Name Is Joe (1998) and a Venice Golden Lion winner for The Magdalene Sisters which he wrote and directed.The success of the latter brought him offers from around the world.
"I got a lot of offers for Hollywood scripts and not one of them interested me," he admits candidly. "The one that did was The Time Traveler's Wife. The script was pretty good and I did my first proper Hollywood pitch and just fucked it up. I went completely cerebral and arthouse and was just met by silence.
"They said, 'Can you give us broader strokes?' and that totally caught me off guard. What did that mean? Of course I subsequently discovered it meant who did I see in the lead roles and how much was it going to make."
Budgeted at less than $8m (£5m), Neds is a UK (Bluelight), France (Fidelite), Italy (Studio Urania) co-production funded by Film 4, the UK Film Council, Scottish Screen and Wild Bunch who are also handling international sales. E1 Entertainment will release in the UK. It has been a project close to Mullan's heart for a number of years and there is a palpable sense of pleasure in his return to the director's chair.
"It was a real shock to me that it was eight years since I made The Magdalene Sisters," he reflects. "I never thought I would have left it this long. I've done an awful lot as an actor but as a director I've done fuck all. After a couple of days of panic, I settled into it and had forgotten how much I enjoyed it."
Mullan's approach to a tale set in the 1970s is to not stress the obvious. There will be no glaring period props, no wallowing in false nostalgia and no indulgence of music tracks from the era. Although he does think the style of the piece may have started to reflect the film and television dramas of the 1970s.
"There are some great little moments the camera captures that are completely unexpected and pure gold as far as I'm concerned."
"I'm very conscious now that I'm shooting certain scenes that are almost an homage to certain TV programmes and films of the era," he admits. "The domestic scenes and the acting style is influenced by the BBC Plays For Today and directors like Ken Loach, Alan Clarke and there are even elements of Mike Leigh slipping in, and none of it done consciously. Then there are moments when it's almost like Peckinpah. The film almost ends up like an opera before the calming of the storm."
Mullan has been pleased to discover the humour of the piece is also beginning to emerge during shooting.
"I always thought it was funny and I'm not sure other people did. Everyone was very complimentary about the script but they all though it was grim. Now they are beginning to see the humour. There are some great little moments the camera captures that are completely unexpected and pure gold as far as I'm concerned."
Peter Mullan
Born in Peterhead, Scotland in 1959, the fifth of eight children.
His childhood was blighted by an alcoholic, abusive father who died the day Mullan started at Glasgow University.
He worked for a number of radical, left-wing Scottish theatre companies and made his TV debut in The Steamie (1988).
A key actor in the 1990s revival of Scottish cinema with appearances in Shallow Grave (1994), Braveheart (1995) and Trainspotting (1996).
Recent performances include On A Clear Day (2005), Children Of Men (2006) and Boy A (2007).