In recent years, Ireland has produced a wealth of film-makers, many of them female, who have been making an impression at major international film festivals. Patricia Danaher profiles a selection of the most exciting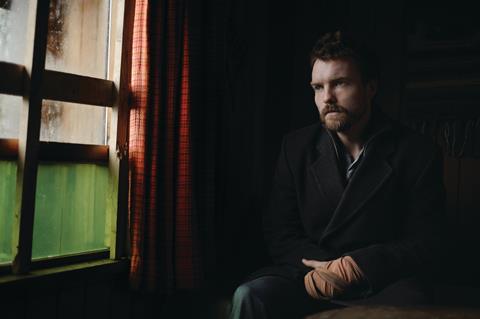 Margaret Corkery, writer-director
Following her acclaimed short films Killing The Afternoon and Joyride, Corkery's debut feature, Eamon, about a young boy with behavioural problems and the impact that his difficulties have on his parents, won plaudits at 2009 festivals including Karlovy Vary and Toronto. The 35-year old has a darkly comic sensibility and an assured hand as a director.
Carmel Winters, director
The dark family drama Snap is the debut feature from rising director Carmel Winters. Eileen Walsh and Aisling O'Sullivan star in the film which shot on location in Cork, Galway, last summer. Produced by Samson Films' Martina Niland, who was the producer behind Once, and co-produced by Cathleen Dore, Snap has been funded by the Irish Film Board, ScreenScene, Accomplice TV and Section 481.
Kate McCullough, director of photography
McCullough, the cinematographer on Ken Wardrop's lauded Sundance documentary His And Hers and, most recently, on Carmel Winters' Snap, has worked principally on shorts up to now. She won the grand prize for cinematography at the Rhode Island Film Festival in 2009 for Michael Lavelle's short film, the love story Out Of The Blue.
Katie Holly, producer
Holly's Blinder Films has two features out this year, including Conor Horgan's apocalyptic drama One Hundred Mornings, starring Ciaran McMenamin, which won a special jury mention at the Slamdance Film Festival in January. Holly's credits include documentaries, TV series and a number of award-winning short films.
Tomm Moore, writer-director
Moore's The Secret Of Kells, the visually ravishing animated story of a child monk, which takes as its source material Ireland's eighth-century Book of Kells, pushed aside the global box-office behemoth that was Ice Age: Dawn Of The Dinosaurs to snag a best animated feature Oscar nomination. Moore is the founder of Cartoon Saloon, one of Ireland's most successful animation companies. Not only is he a talented artist, Moore is also a canny negotiator, having brought in funding for The Secret Of Kells from Ireland, Belgium and France.
Juanita Wilson, producer-writer-director
Wilson has been nominated for an Oscar for her short film The Door, about a Ukrainian family coping with the aftermath of the 1986 Chernobyl nuclear disaster. A graduate of the Irish National Film School, Wilson first went into producing with credits including Inside I'm Dancing, and is now in post-production on her feature directorial debut, As If I'm Not There, based on the acclaimed novel by Slavenka Drakulic set during the 1990s Balkan conflict. The film is set up as a co-production between Ireland's Octagon Films, Macedonia's Sektor Films and Sweden's Stella Nova Film, and shot in Macedonia at the end of last year.
John Michael McDonagh, writer-director
The debut feature from John Michael McDonagh (brother of In Bruges film-maker Martin), The Guard is a comedy thriller starring Brendan Gleeson and Don Cheadle, which is now in post. Backed by the Irish Film Board, it is produced by Reprisal Films and Element Pictures, in association with Aegis Film Fund, UK Film Council and Crescendo Productions. Metropolis Films is handling international sales, and it will be released by Optimum Releasing in the UK and Element Pictures in Ireland.
LOOKING TO THE FUTURE
How does Ireland train its raw talent?
Demand for courses in film and television in Ireland is at an all-time high, according to several of the colleges that offer training in these fields. They include the National Film School in Dun Laoghaire, the Houston Film School at University College Galway, Dublin City University, the Dublin Institute of Technology and Ballyfermot College, also in Dublin.
"There are more people who want to learn film-making skills in Ireland now than at any time in the past," says Donald Taylor Black, creative director at the National Film School. "The number of applicants for our BA in film and TV production is about 600 each year for 30 places. Compared to 10 years ago, Irish audiences are hungry for Irish films, and there are more being made and released than ever before."
There are also a number of institutions which offer part-time courses and several training schemes specifically aimed at low-budget projects. The Galway Film Centre, the Cork Film Centre and several of the country's institutes of technology offer a range of part-time courses, modelled on those offered by the New York Film Academy.
The Irish Film Board, in conjunction with a number of semi-state bodies, offers a programme called Catalyst, which trains film-makers in making low-budget films and, specifically, in writing for the low-budget genre. Catalyst has produced a number of films which have been picked up for international distribution, including Conor Horgan's One Hundred Mornings and Brendan Muldowney's Savage.