Dir: Fred Cavayé. France. 2014. 90mins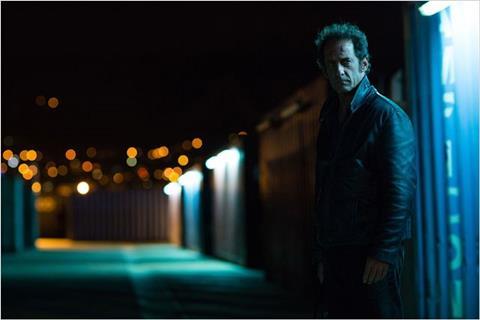 There's action galore, bolstered by credible motivation in Mea Culpa, Fred Cavayé's third highly effective thrill-a-minute drama after Pour Elle (remade as The Next Three Days) and A Bout Portant (Point Blank).The story of two French cops whose friendship remains rock-solid after one is bounced from the force features plenty of well-staged hand-to-hand combat, copious gunplay (including a shoot-out with automatic weapons in a packed-to-the-gills nightclub) and a lively sampler of chase scenes leading to a lethal showdown on a high-speed train in motion.
The tension-sustaining setpieces are always filmed and edited with sufficient oomph to silence any reality-based objections.
Local returns should be robust for this February 5 release in and foreign sales are already brisk, including Fox Searchlight in the US and Metrodome in the UK.
Taciturn Vincent Lindon continues to hone lived-in suffering to a science as Simon who, six years prior, caused a fatal accident while driving drunk. After losing his badge and serving prison time, he's now an armoured car employee with shared custody of his 9-year-old son, Theo (Max Baissette de Malglaive).
Gilles Lellouche hits all the right notes as Simon's ex-partner Franck, an iconoclatic cop who knows that police brutality is sometimes called for, especially around certain quarters of Toulon and Marseilles. Simon is plagued by sepia-toned nightmares of the traffic crack-up that cost him his profession and led to a split from his beautiful wife, Alice (Nadine Labaki). Even if there were such a thing as a joie de vivre transplant, Simon's body would probably reject it.
Alice's new boyfriend takes her and Theo to a bullfight. In order to avoid seeing something he doesn't want to see - the final killing of the bull - Theo wanders off to the restroom where he witnesses something nobody should ever see: Murderous thugs (with Slavic accents) committing their fourth or fifth murder of the week.
Theo is spotted and runs for his life in the first of several chase sequences that make good use of abandoned neighbourhoods and sinister industrial spaces. Theo gets away but there's still quite a bit of screen time to go during which the boy's angry enemies do their best to snuff him.
Simon "borrows" an arsenal from work and intends to obliterate the bad guys so his son will be safe. But even though Franck still carries a badge, he can't possibly let his pal dispense frontier justice all on his own.
There's an awful lot of reckless driving for a tale where poor judgment behind the wheel set so much unhappiness in motion. But the tension-sustaining setpieces are always filmed and edited with sufficient oomph to silence any reality-based objections.
Production companies: LGM Cinéma, SAS, Gaumont
Co-production: TF1 Films Production, Bad Company
International sales: Gaumont, www.gaumont.fr
Producers: Jean-Baptiste Dupont, Cyril Colbeau-Justin, Sidonie Dumas
Executive producer: David Giordano
Screenplay: Fred Cavayé, Guillaume Lemans
Cinematography: Danny Elsen
Editor: Benjamin Weill
Production designer: Philippe Chiffre
Music: Cliff Martinez
Main cast: Vincet Lindon, Gilles Lellouche, Nadine Labaki, Gilles Cohen, Max Baissette de Malglaive