Film Bazaar in Goa, which takes place this week, is where the independent indian cinema sector meets the international film industry. Liz Shackleton takes a look at what is on offer.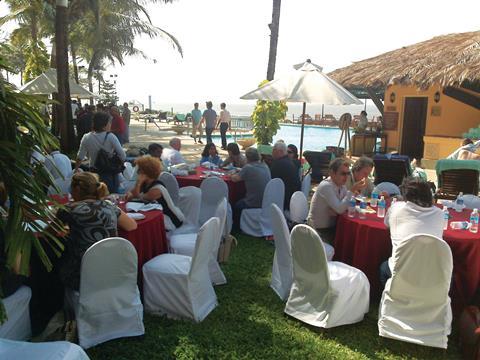 Now in its third edition, Film Bazaar, organised by India's National Film Development Corporation (NFDC), aims to bridge the gap between nonmainstream Indian cinema and international markets.
To be held for three days (November 24-26) at the Goa Marriott Resort, the event will host a series of programmes covering areas ranging from raising finance and scriptwriting to distribution and international sales.
One of the event's fastestgrowing programmes is Screenwriters Lab, which aims to help Indian screenwriters make their projects more marketable overseas. The NFDC co-organises the event with Binger Filmlab and Entertainment Society of Goa (ESG), and this year also teamed up with the Locarno International Film Festival.

Locarno hosted the first part of the programme, during which the writers worked with international mentors during the festival in August. The second part, to be held in Goa, will focus on pitching and marketing. "The response to the lab has been very satisfying," says NFDC managing director Nina Lath Gupta. "From 25 applications in the first year, there were about 92 entries this year, and selecting only six scripts was a challenge for the selectors."
Film Bazaar also hosts a co-production and financing market, where this year six projects will be presented to salesagents, producers, film funds and other potential investors.
These include Ceylon from Santosh Sivan, whose credits include festival favourites Tahaan and Before The Rains; sci-fi satire Inside-Out from Ketan Mehta (The Rising); and Two Women from Siddharth Sinha, whose graduation short, Unravel, won a Silver Bear at Berlin in 2008.
The Hubert Bals Fund will present an award to the best project and producers from Film Bazaar will be invited to participate in CineMart's Rotterdam Labs in 2010. Film Bazaar will also host a Work-In-Progress lab for rough cuts, seminars and Primexchange, co-organised with German production house Primehouse,
which aims to develop links between Indian and European producers.

The market is held at the same time as the International Film Festival of India. Film Bazaar delegates gain access to festival screenings. While the festival's
world cinema and other sections mostly screen films that have appeared at other festivals, the Indian Panorama section offers delegates the chance to catch up on recent Indian cinema.