EXCLUSIVE: Deals with Wild Bunch, Memento, Submarine include doc The Seventh Fire, presented by Terrence Malick.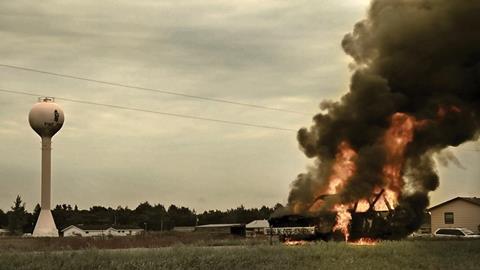 UK distributor Metrodome has finalised deals on five titles out of the European Film Market (EFM) (Feb 5-13) in Berlin, including well-received Berlinale Special documentary The Seventh Fire and Lucile Hadzihalilovic's drama Evolution from Wild Bunch.
Jack Pettibone Riccobono's documentary The Seventh Fire, about the unseen world of Native American criminal gangs, is executive produced by Natalie Portman and Chris Eyre, and presented by Terrence Malick.
The deal was negotiated between Metrodome's TV and new media manager Ella Field and Wide House's Anais Clanet with Metrodome planning a theatrical release in late 2015.
From Wild Bunch, Metrodome inked a deal for Lucile Hadzihalilovic's (Innocence) follow-up fantasy horror Evolution, which stars Max Brebant and Roxane Duran.
Evolution charts the story of a quiet seaside village where boys are forced to undergo strange medical tests in the local hospital.
The deal was negotiated by Metrodome head of acquisitions Giles Edwards and Wild Bunch's Carole Baraton.
Documentary The Propaganda Game, directed by Alvaro Longoria (Che) and produced by Morena Films, is largely shot in North Korea where it charts the country's propaganda war, as seen through the eyes of Spaniard Alejandro Cao de Benos, the only foreigner working for the North Korean government.
The deal was negotiated between Edwards and Memento Films' Tanja Meissner.
Sundance debut documentary Welcome To Leith, directed by Michael Beach Nichols and Christopher K. Walker, tells the story of a tiny US town unsettled by the arrival of a white supremacist.
Metrodome picked the film up from US outfit Submarine, with the deal struck between Edwards and David Koh.
The fifth film in Metrodome's haul was Gerald Rascionato's debut feature Into the Deep, acquired from Odin's Eye Entertainment's Michael Favele.
The survival thriller follows three US college students who become stranded in shark-infested water off the coast of Australia.
Written by Rascionato and Stephen Lister, the film stars Megan Peta Hill, Joel Hogan, Josh Potthoff, and Pete Valley.
Metrodome will release in late 2015/early 2016.
Metrodome's upcoming theatrical slate includes Cannes-award winning films White God and Mommy, Mia Hansen Love's Eden, Francois Ozon's The New Girlfriend and Carol Morley's The Falling.