The producer of Taiwanese hit Monga talks about the success of the film and the new wave of commercial titles from Taiwan.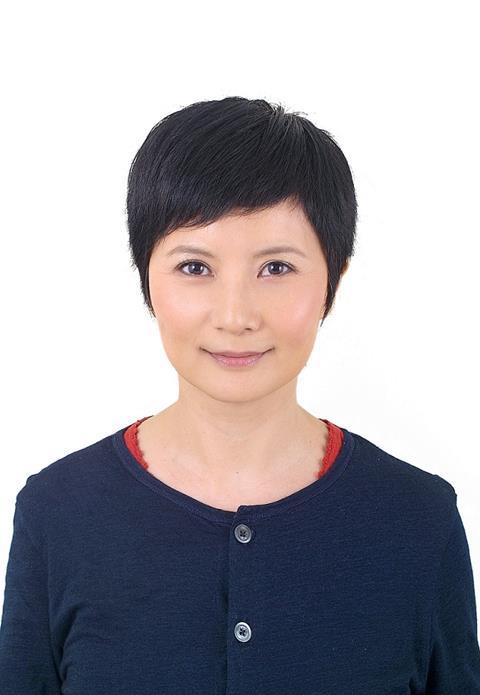 Taiwanese producer Lee Lieh was a film and TV actor before becoming a TV producer in 2001. Her first film production was the $0.5m Orz Boys, directed by Yang Ya-che. The film was a surprise hit in 2008, making more than $1.1m at the Taiwanese box office. Monga, a film set in Taipei in the 1980s, is an action drama about five teen gangsters seeing their youthful days end as they become involved in a gangland turf war.
Produced by Lee's Green Day Film Co., Monga was released in Taiwan during the lucrative Chinese New Year period and became a huge hit, grossing $8.4m (NT$270m). The record makes Monga the third biggest Chinese-language film in Taiwan of all time after Wei Te-sheng's Cape No. 7 and Ang Lee's Lust, Caution. It has also been sold to Hong Kong, Australia, Germany and France and screened at the recent Hong Kong International Film Festival.
Lee, who makes market-driven genre films featuring attractive local stars, is regarded as one of the most efficient and profitable producers by the Taiwanese film industry.
How did you raise the funds for Monga when people generally had no faith in the profitability of Taiwanese films?
Most of our investors are outside of the film business. They are my entrepreneur friends in finance, architecture and technology. Originally they just wanted to support me as a friend and never expected the film would recoup. In the beginning, the only people who had faith in this film were me, director Niu Chen-zer and Eric Shih, general manager of Warner Bros Taiwan. Before shooting, Shih told me he would consider arranging the film for 2010 Chinese New Year holiday slot, only if the film was strong enough to make the audience go "wow." To create this "wow", we went on to raise more money, and increased the budget from $1m to $2.5m, making sure the cast, the crew and marketing team were all strong enough for a proper commercial film. Our aim was to make sure that Warner Bros would like Monga and release it for the Chinese New Year holidays, so that we'd have more chance to recoup.
Do you think the box office success of Monga will help with film financing in Taiwan?
Absolutely. Monga's box office record is important proof that a Taiwanese film can recoup solely in the Taiwanese market, as long as the film is good enough. I've seen many investors gaining more confidence in local films and they are willing to talk to me on other projects. And for the first time in 20 years, a local film was released during the Chinese New Year holidays. This was something we would never dream of.
There is talk of a renaissance in Taiwanese cinema following the success of Cape No. 7, Monga, and other market-oriented productions. How do you see it?
That will be our goal and a constant driving force of our work. As a producer, I just want to make films that are different from the stereotypes of Taiwanese films – films that can really communicate with the audience
Monga has lifted many of its actors to star status such as Mark Chao, Ethan Juan and Rhydian Vaughan. Do you think Taiwan has a growing star power?
Acting talents are absolutely our major advantage. We are very pleased to have these talented young actors in this film and I'm sure they will have bright future, not just limited to the Chinese-language region. When I was acting in the 1980s, it was common to have three to four name stars in one film, but that disappeared when art house films became a trend in filmmaking. Now, I'm glad that Taiwanese filmmakers today realize the importance of stars. Besides stars, there are many filmmakers with great potential. I've known many young directors who grew up watching genre films and they don't carry the burden or mission to make art house films. They are creative, passionate about films but also easy to work with.
What do you think of Taiwan-China co-productions? Is it a trend among Taiwanese filmmakers?
We will try all possible ways to make more people see our films. If there are suitable projects that are designed for the mainland China market, we are happy to be involved. But we will not let the constraints of the market affect the creative part of filmmaking. I don't think I will change things around just to fit in to one market.