CHINA BOX OFFICE: Monster Hunt continuted to break records at the China box office office last week, becoming the highest-grossing Chinese film ever with a gross of $221.41m after 11 days.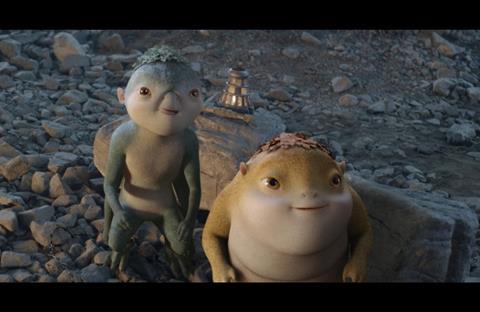 The CGI/live-action hybrid also became the fastest Chinese film to pass the RMB1bn ($169m) benchmark last week, taking just eight days. Enlight Media's Lost In Thailand previously held the record for highest-grossing Chinese film ever with $202m in 2012.
In its second full week (July 20-26), Monster Hunt grossed $113.16m and pulled in 19 million admissions, according to EntGroup figures. Produced by Bill Kong's Edko Films and mainland partners, the film is directed by Raman Hui, whose credits include work on the Shrek movies.
Wanda Pictures' superhero spoof Jian Bing Man also held up strongly in its second week, grossing $70.15m from 13.3m admissions for a cumulative gross of $139.52m after 10 days.
In third place, Monkey King: Hero Is Back took $32.79m from 5.9 million admissions, for a cume of $108.17m after 17 days. That makes it China's highest grossing animation ever, overtaking Kung Fu Panda 2, which took $98m in 2011.
With so many screens occupied by the top three films, Huayi Brothers' Only You, starring Tang Wei and Liao Fan, grossed just $7.42m on its opening weekend to take fourth place in the chart. Directed by Zhang Hao, the film is a remake of the 1994 US romantic comedy.
Another local animation, Seer Movie 5: Rise Of Thunder came in fifth, grossing $6.59m in its opening four days. It was followed by two UK productions: The Imitation Game, which opened with $3.04m in its opening six days; and Shaun The Sheep, which took $3.01m in its first full week for a cume of $7.29m after 10 days.
Rounding out the chart, Guo Jingming's Tiny Times 4.0 took eighth position, grossing a further $1.76m for a cume of $77.75m after 18 days; local horror The Strange House took $1.63m in its opening three days; and another local animation Aura Star: Attack Of The Temple opened with $1.13m in three days.