Indigenous-led film takes place during the Lake Superior copper rush of 1845.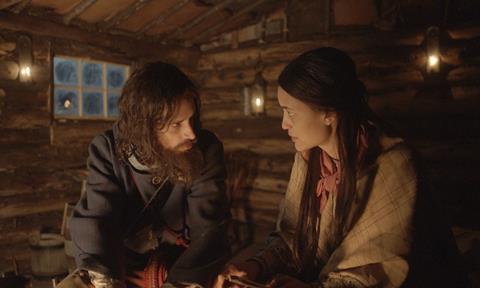 Circle Blue Media, Thunderstone Pictures, and Freddie Films have announced that principal photography commenced on May 29 in Thunder Bay, Ontario.
Angelique's Isle, from Canadian directors Michelle Derosier and Marie-Helene Cousineau, is based on the novella Angelique Abandoned by James R. Stevens.
The film written by Derosier centres on Angelique, a young Anishinaabe woman who embarks on a journey with her voyageur husband Charlie, despite the warnings of her grandmother, Green Thunderbird.
When they are abandoned on a deserted island before a harsh winter, Angelique finds her faith tested as she fights starvation, the elements and a treacherous Lake Superior.
Julia Jones stars in the title role alongside Charlie Carrick on the film slated to be released next summer.
The film was funded through the new CBC Breaking Barriers Film Fund, which was launched last year in support of underrepresented Canadian creators. The project also received funding from Telefilm Canada, the Northern Ontario Heritage Fund Corp., and the Ontario Media Development Corporation.
Derosier and Cousineau said: "As filmmakers, we are thrilled to bring this unique and powerful true-to-life Indigenous heroine's story to the big screen. It's a part of our collective history, and we hope that it will inspire more untold indigenous stories."
Amos Adetuyi is producing for Circle Blue Media, Floyd Kane is producing for Freddie Films, while Derosier and Dave Clement are producers for Thunderstone Pictures.