Newcomers Programme to feature 31 UK professionals who have relocated to Los Angeles.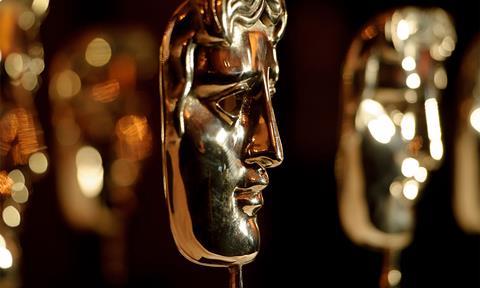 The British Academy of film and Television Arts Los Angeles (BAFTA Los Angeles) has announced the participants of its 2017-2018 Newcomers Programme.
Now in its 10th year, the programme aims to foster new global collaborations by supporting rising talent from the UK who have recently moved to Los Angeles to expand their knowledge, develop their skills, and expand their network of peers.
This year's group contains 31 participants: eight actors, seven directors, six producers, three composers, two art directors, two screenwriters, one agent, one executive and one publicist.
These participants are divided into two groups – one that is entering their first year in the programme, and the other entering its second.
BAFTA LA sees its Newcomers as the next wave of film, games, and television professionals who will go on to continue the tradition of successful collaborations between the US and UK industries.
The Newcomers Programme bolsters BAFTA LA's work within the Access For All campaign, a commitment aimed at providing opportunities for careers in the entertainment industry without regard to demographics or personal circumstance.
"We are thrilled to be recognising such a diverse cross-section of talent among this year's Newcomers," Chantal Rickards, CEO of BAFTA Los Angeles, said. "Today's industry is built upon many years of successful, international collaborations and so BAFTA is proud to support this year's talented group and look forward to seeing everything that they have to offer."
Newcomers – First Year Group
Abby Ajayi, screenwriter
Sicily Cronin, film publicist
Nicholas Horton, development producer
Louise Houghton, TV presenter, journalist, actress
Kitty Kaletsky, producer
Sohm Kapila, actress
Wing Hang (Peter) Lam, composer
Adam Linzey, writer/director/cinematographer
Luca Malacrino, actor
James McNamara, screenwriter
James McWilliam, composer and orchestral arranger
Alicia Sadler, TV producer, shooter, stylist
Fagun Thakrar, actress/producer
Iesh Thapar, writer/director
Emma Weston, student – USC, MFA in film/TV production, art direction
Newcomers - Second Year Group
Carina Birrell, actor
Andy Blackburn, director
Marcus Chan, screenwriter/director
Menik Gooneratne, actor
Ben Gutteridge, screenwriter/director
Heather Harris, director
Guy Hepworth, product manager - Hulu
Ruaraidh Hunter, agent
Anna Jones, screenwriter/director
Gavin Laing, producer
James Longman, producer
Gary McMonnies, Art director
Alex Polunin, producer
Nicola Posener, actor
Emily Rice, composer
Emma West, actor