Participants receive mentorship, $5,000 grant, and DOC NYC festival retreat.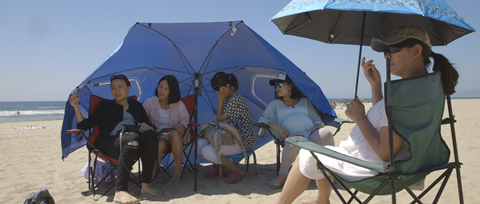 Chicken & Egg Pictures has announced the second year of its Diversity Fellows Initiative in support of five projects directed by women of colour making their first or second films.
The 2017 Diversity Fellows Initiative projects are: How To Have An American Baby directed by Leslie Tai; Warrior Women co-directed by Christina D. King and Elizabeth Castle; Untitled Race & Criminal Justice Project directed by Ursula Liang; It Rains directed by Carolina Corral; and The Other Half Of The African Sky directed by Tapiwa Chipfupa.
The projects are chosen from a pool of international applicants for the Accelerator Lab Open Call.
Diversity Fellows receive tailored mentorship and workshops, as well as a $5,000 grant and a retreat to the DOC NYC film festival.
At DOC NYC, diversity Fellows will pitch their project to potential funders, producers and broadcasters.
"The Diversity Fellows Initiative provides emerging women filmmakers of colour the practical skill sets needed to navigate the highly competitive industry of nonfiction filmmaking, but it also offers the industry a chance to engage with talented new voices and diverse perspectives," Lucila Moctezuma, programme director at Chicken & Egg Pictures, said.
"It's not just an opportunity for new filmmakers, it's an opportunity for the industry as well."
Chicken & Egg Pictures' Diversity Fellows Initiative is supported by the Harnisch Foundation and the John D. and Catherine T. MacArthur Foundation.