The film is set for a North American release in early 2018.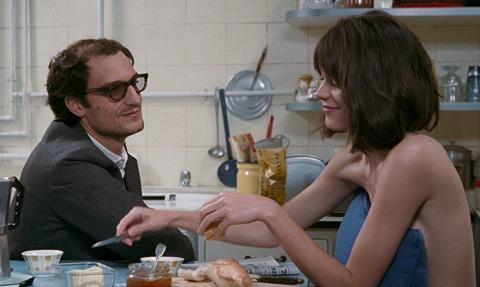 Cohen Media Group has acquired all North American distribution rights to Michel Hazanavicius' Jean-Luc Godard biopic Redoubtable.
John Kochman, executive vice president of Cohen Media Group, negotiated the agreement with Eva Diederix, head of sales for Paris-based Wild Bunch and CAA.
Hazanavicius also wrote the film starring Louis Garrel as Godard and Stacy Martin as his second wife, Anne Wiazemsky that is currently in competition in Cannes.
A portrait of the artist as an angry middle-aged revolutionary, Redoubtable centres on the drama surrounding the shooting of Godard's 1967 film, Le Chinoise, which starred his then-wife, Wiazemsky.
The romantic dramedy depicts the moment in Godard's career when his commitment to revolutionary politics began to affect both his art and his personal life.
CMG CEO Charles S. Cohen said, "We're thrilled to work with Michel Hazanavicius and we're especially excited to give this important film a release in North America. Godard is undoubtedly one of the most iconic, revered cinematic talents in the history of cinema."
Diederix added: "Cohen Media Group is a redoutable - fearless - distributor and we're thrilled to be working with them. They have become a great home for the talents we represent and we know they will assure the film the success it deserves in America."