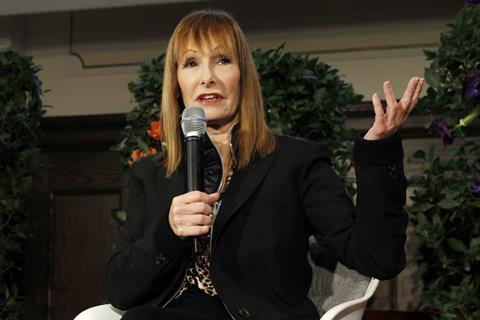 Progress has been made towards gender equality across the European cinema industry but more needs to be done, said professionals at the Women in Film and Television Germany's annual gender equality conference at the Berlinale on Saturday.
Recent data, collated by Strasbourg-based cultural support fund Eurimages showed that only 9% of the directors supported by Eurimages in 2008 were female. Today this stands at 31%.
"It was bad and it's still bad but it is getting better," said Eurimages executive director Roberto Olla, speaking on a panel entitled 'Money, Power and responsibility'.
"It's still low, especially if you feel the pressure of 50:50x2020 like I do," said Olla.
Producer Gale Anne Hurd (Terminator, The Walking Dead) and Anna Serner, CEO of the Swedish Film Institute, also took to the stage for a conversation on the former's career, which began working as an assistant to Roger Corman.
Hurd praised Corman for pushing her on. "How often are we told you, 'Oh you can't do that. Or you're not qualified for that'. As women we come to a situation in a very different way from men, who almost always believe that they're qualified even if they're not."
Lindsay Peters, executive director of Canadian genre festival Frontières, talked about how the event had created a pitch event devoted to work by female filmmakers to encourage more women into the genre world.
"The first project goes into going production next week in Montreal. It's called Slacks, it's about killer pants, it's amazing," she said, to laughter in the room.
Saturday's event kicked off with Berlinale director Dieter Kosslick signing the 5050x2020 festival gender equality charter.