Screen reveals a slate of forthcoming projects from producers promoting movies at the Seville Film Festival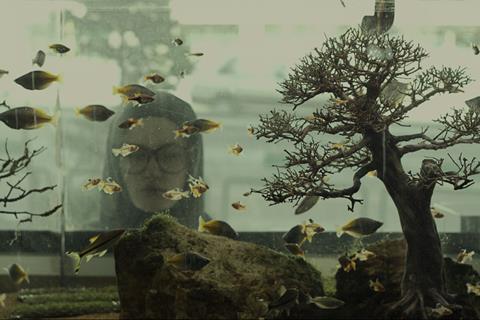 Iranian director Sina Ataeian Dena is to follow his successful drama Paradise, about a struggling teacher, with two more interconnected feature films about violence in Iranian society.
Dena is to collaborate with producers Yousef Panahi (brother of acclaimed director Jafar Panahi) and Amir Hamz at Bon Voyage Films on all three films.
The second, as yet untitled, film has already started shooting in Iran, although the team have had to do so discreetly.
"We are having to be very creative in our approach to avoid challenges when making these films, each of which will take a different artistic approach to violence in Iran," explained Panahi. "There will be a crossover in certain scenes between the three movies."
Dena, Panahi and Hamz also revealed plans to work on a feature length film project in Shanghai with a Chinese co-production partner.
"We would also like to have a French co-production partner on the film because France is a very strong market for Iranian films," added Hamz.
Bocalupo projects
Croatian producer Jasmina Sijercic at Bocalupo Films, who attemded Seville to promote French comedy drama Stubborn, starring Vincent Macaigne, has a spate of new projects in the pipeline.
These include a feature film adaptation of the popular French adult comics Technique de Perinee.
"We are currently in negotiations with the illustrators Florent Ruppert and Jerome Mulot and are looking for co-producers on the project," said Sijercic.
Another is a short film based on celebrated US writer Nick Tosches' poem A Cigarette With God. Bocalupo have managed to line-up celebrated actors Mathieu Amalric (Quantum of Solace) and Francoise Lebrun (Julie & Julia) to star in the character-driven film, which will shoot in February next year.
They are also putting together a feature documentary titled Valley of Pyramids about the controversial discovery of a supposed pyramid in Bosnia, which they hope to finish by March.
In addition, they are working on the final film of renowned Czech director Jan Nemec called The Wolf of Vineyard Street about the director's own life.
Mexico's Una Comunion
Mexican producer Paola Herrera and multi-award winning director Enrique Rivero at production outfit Una Comunion are in Seville to promote their drama Pozoamargo, about a man who struggles with the guilt of transmitting a sexual disease, which is a world premiere at the festival.
They plan to follow it with a comedy, provisionally titled Navor.
"I am writing the script," explained Rivero, who picked up the Locarno Golden Leopard in 2008 for his feature debut Parque Via.
"It will be about the relationship between a butler and his employer, which takes a dramatic turn when the butler steals a truck full of radioactive material.
"It is actually based on true stories of similar incidents that happen in Mexico quite a lot."
Esnatu Zinema projects
Spanish outfit Esnatu Zinema will follow their generational documentary Verengo, another world premiere at Seville, with a fictional film called Arima, set in Galicia about the lives of five women and two children affected by the arrival of two mysterious men in their town.
"We have already secured the actresses Maria Vasquez and Nerrea Barros, who won the Best New Actress Award at last year's Goyas (Spain's equivalent to the Oscars) for her role in Alberto Rodriguez's Marshland," said Jaione Camborda Coll, a producer at Esnatu Zinema.