HBO confirms True Detective close to season three greenlight; HBO brass address Confederate controversy.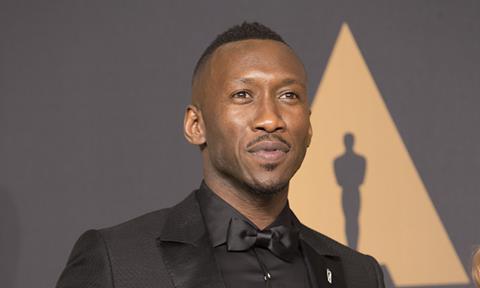 HBO's president of programming Casey Bloys gave an update of the status True Detective during HBO's summer TCA presentation.
Bloys confirmed that Oscar-winning Moonlight actor Mahershala Ali has closed a deal to star in the third season of the show.
Bloys revealed that True Detective has almost a full season written. "I've read five scripts on the new season and I think they're terrific," Bloys said. "When we find a director, well be a go on that."
Ali won an Oscar for best supporting actor for his role in Moonlight, which won best picture. His television credits include Netflix's House Of Cards and Luke Cage.
While the first season of True Detective starring Matthew McConaughey and Woody Harrelson drew critical and audience praise, its follow-up led by Colin Farrell and Vince Vaughn drew mixed reactions.
Bloys also noted that the third season of True Detective is much further along the pipeline than a potential second season of their successful limited series The Night Of.
The Night Of creator Steven Zaillian has yet to pitch an idea for a second instalment of the show that recently scored 13 Emmy nominations.
HBO's programming president also addressed the controversial reception of Confederate, the show from Game Of Thrones showrunners David Benioff and D.B. Weiss, and Nichelle Tramble Spellman and Malcolm Spellman.
Confederate takes place in an alternate timeline where slavery remains legal and has evolved into a modern institution.
Bloy's expressed regret in the way the series was announced." HBO's mistake - not the producers' - was thinking that we would be able to announce an idea that was so sensitive and require so much care in a press release."
He explained that sitting Benioff, Weiss, and the Spellmans down with journalists to more fully express the vision of the series would have been a more appropriate way to announce.
Bloys asked for patience as he explained the portrayal of slavery will be nuanced. "The producers have said they're not looking to do Gone With the Wind 2017. It's not whips and plantations. It's what they imagine a modern day institution of slavery would look like."