Dual timeline drama premiered in Cannes, will receive New York premiere on October 7.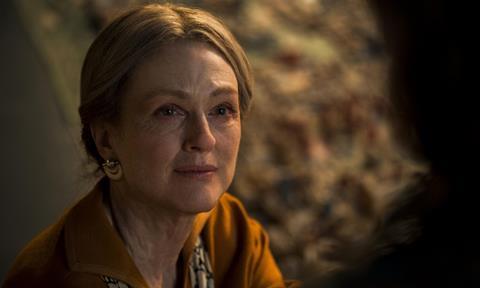 The Film Society of Lincoln Center has announced Todd Haynes's Wonderstruck as the Centerpiece selection of the 55th New York Film Festival, set to run from September 28 - October 15.
Wonderstruck joins the previously announced opening night selection Last Flag Flying from Richard Linklater and will screen on October 7.
The dual-timeline story centres on the convergence of two deaf youngsters – living 50 years apart in 1977 and 1927 – who embark on emotional journeys to New York.
Their parallel adventures unfold largely without dialogue in a love letter to a bygone era of the city. Haynes regular Julianne Moore stars in a dual role alongside Oakes Fegley, Millicent Simmonds, and Michelle Williams.
Haynes directed from a script Brian Selznick adapted from his YA novel of the same name, while the filmmaker's longrime collaborator Christine Vachon and Pam Koffler of Killer Films produced alongside John Sloss. Amazon Studios financed Wonderstruck, which is understood to have cost in the region of $40m, and Roadside Attractions will release theatrically in the US on October 20.
New York Film Festival director and selection committee chair Kent Jones said: "Todd Haynes and Brian Selznick have pulled off something truly remarkable here – a powerful evocation of childhood, with all of its mysteries and terrors and flights of imagination and longings; richly textured re-creations of Manhattan in the '20s and the '70s; and a magical and intricately plotted quest story that builds to a beautiful climax. Wonderstruck is fun, emotionally potent, and … it's a great New York movie."
Haynes added: "We're so pleased and proud that Wonderstruck has been selected for the Centerpiece slot at this year's New York Film Festival. There's no more meaningful place or audience with which to share our film that is a tribute both to the history of New York City and to cinema."
Haynes's previous works screened at the New York Film Festival include Velvet Goldmine in 1998, I'm Not There in 2007, and most recently, Carol in 2015.