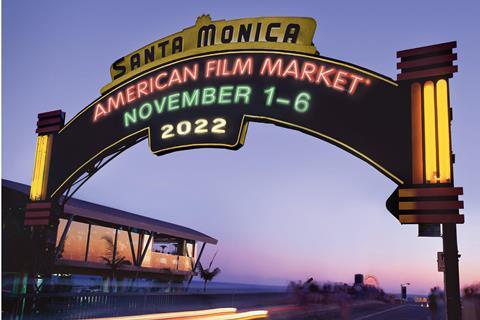 AFM is scheduled to return to an in-person edition in Santa Monica from November 1-6, the Independent Film & Television Alliance (IFTA) announced today (April 28).
The market, which went virtual for the last two years due to the pandemic, will play out over six days at the Loews Santa Monica Beach Hotel and theatres throughout the city.
Registration will open May 9 for returning and new exhibitors, while accredited buyers and industry attendees can register starting on July 5.
"There is more excitement about the future than I've seen in two years and in-person markets are more vital than ever," said Clay Epstein, IFTA chairperson and president of Film Mode Entertainment. "The desire to return to Santa Monica for AFM is at an all-time high and we are eager to reunite the global industry in November."