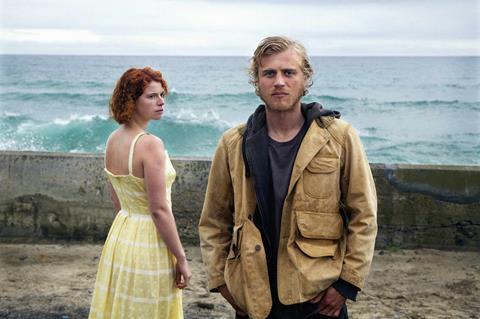 30WEST has acquired North American rights to Michael Pearce's Beast starring Jessie Buckley, Johnny Flynn and Geraldine James.
30WEST negotiated the deal with Protagonist Pictures managing director of sales and distribution Vanessa Saal. Protagonist handles worldwide sales.
30WEST will explore partnerships with North American distributors on a "significant theatrical release" for the film. Dan Friedkin and Micah Green's new company has been active at the Toronto International Film Festival, taking US rights with Neon to Craig Gillespie's dark comedy I, Tonya starring Margot Robbie, and selling with Cinetic Media Morgan Spurlock's Super Size Me 2: Holy Chicken! to YouTube Red.
Film4 and the BFI developed and funded Beast with National Lottery money. Pearce's debut feature film centres on a small island community where a troubled young woman falls for an outsider who empowers her to escape from her family. When the man comes under suspicion for a series of brutal murders she defends him at all costs and learns what she is capable of.
Beast is a Film4 and BFI presentation of an Agile Films and Stray Bear Films Production. Stray Bear Films' Ivana MacKinnon and Lauren Dark, and Agile Films' Kristian Brodie produced. Film4's Sam Lavender, the BFI's Natascha Wharton, Agile Films' Myles Payne and David Staniland, and David Kosse all served as executive producers.
Protagonist Pictures CEO Dave Bishop said: "The whole Protagonist team is delighted to have 30WEST take the North American reins of Pearce's powerful directorial debut. Beast is an exquisite feature film and we look forward to audiences enjoying it as much as they have here in Toronto."