Goligher, who will speak on Thursday at the Screen Film Summit, says that the Brexit vote is "going to have a big impact on our industry".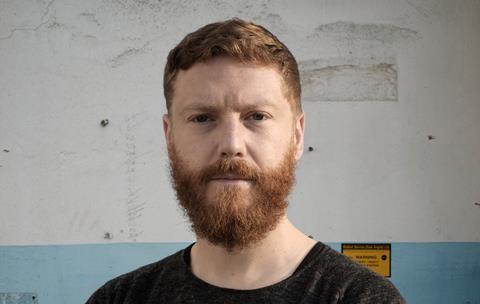 In an interview with Screen ahead of this week's Screen Film Summit, The Bureau's Tristan Goligher has discussed some of the key challenges facing UK producers today.
With credits including 45 Years, Weekend and the forthcoming Lean On Pete and Daphne, Goligher is considered one of the UK industry's rising stars, and will speak at Thursday's Summit alongside fellow rising UK producers Julia Nottingham of Pulse Films and Uzma Hasan of Little House Productions.
In a wide-ranging discussion, Goligher highlighted that the biggest challenge facing The Bureau was "convincing people to get behind the types of films that we're making", often because they did not have similar market comparisons.
"That inevitably poses a challenge because everyone bases their decision making on trying to make an educated guess," he explained.
"It's a real challenge for independent cinema at the minute, if we're constantly pressed into recreating models of films that have already worked, ultimately that will fail as the whole point of an independent audience is that they want to come and find fresh stories."
"That structure quickly becomes self-defeating. When we speak to financiers they're always nervous about projects because there's little hard data to back up the idea that the film will perform or sell in a certain way," he added.
Goligher has seen breakout successes in gay romantic drama Weekend, which grossed more than $1.5m worldwide from a production budget of around $150,000 (£120,000), and Tom Courtenay and Charlotte Rampling-starring drama 45 Years, which grossed more than $14m globally.
He said that the reason those projects performed so well was that they offered audiences something different, but said financing them was "a battle" because they were targeting under-served demographics.
Budgets
Goligher adds that setting the appropriate budget for a film is crucial.
"We approach projects so that we get the budget at the right level and then make a finance plan that allows people to genuinely see their money back, but doesn't put too many creative constraints on the filmmaker."
"You have to find the right price point for films in order to allow them to have the creative freedom to create the best versions of that project," he emphasised, "Success is relative. It's about approaching each project as a unique thing and finding the right structure for it."
Working in the UK
With Goligher's career very much on the rise, does he see working further in America as a necessary future step?
"I don't want it to be, but I think at a certain point it is," he said.
"Unconsciously, people in the industry think that imagination is awakened when you have a bigger canvas to play with, bigger cinematic scope. It does seem to be hard to find British-set stories that capture the imagination of directors and financiers."
"Part of it is a pragmatic thing, the American market is just larger than ours – a North American pre-sale today can still be a game-changer in terms of the budget you're operating at because of that potential audience," he added.
Lean On Pete was filmed in America, though the producer says that was primarily down to the setting of the story rather than market constraints.
Is there a creativity crisis in Britain? "It's something we talk about a lot with the film-makers we work with. British film is quite homogenised, there are three broad camps that we do well: social realism, genre, and high-end prestige period cinema. Outside of those brackets it's very hard to find a way through for your films."
Brexit
As he looks to the future, Goligher remains wary of the potential impact on the film industry of June's Brexit referendum.
"It's clearly going to have a big impact on our industry here. It hasn't changed anything to date, but I can categorically say that if we were not in Creative Europe we would not have been able to finance Lean On Pete."
However, he remains upbeat about the evolution of the distribution landscape.
"The market is contracting because of the decline of DVD, but at the same time there are new opportunities that I find exciting. Day and date releases, for example. 45 Years was not a title that people would naturally think should be day and date, but Curzon did it really well and made a success of it.
"It's going to be very interesting over the next few years to see how it all pans out. So far in our experience it has enlivened the market," he concluded.
CLICK HERE to book tickets for this year's Screen Film Summit.