Other finalists shortlisted for distribution support include Rams; audience winner also revealed at Karlovy Vary event.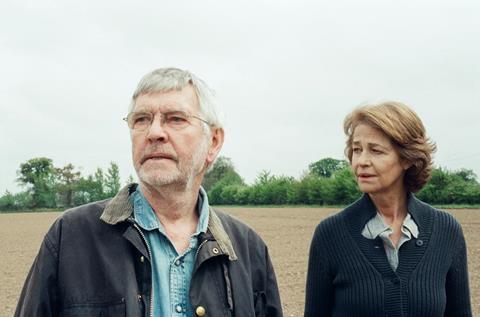 The official selection of films competing for the European Parliament's 2015 LUX Prize has been unveiled at the Karlovy Vary International Film Festival (KVIFF) (July 3-11).
At a packed event on the terrace of Karlovy Vary's Hotel Thermal on Sunday night, the ten films were unveiled by European Parliament Committee on Legal affairs chair Pavel Svoboda, European Parliament Committee on Culture and Education member Bogdan Wenta, LUX Prize coordinator Doris Pack and KVIFF's artistic director and LUX Prize Selection panel member Karel Och.
The ten films are:
45 Years, Andrew Haigh (UK)
A Perfect Day, Fernando León de Aranoa (Spa)
Rams, Grímur Hákonarson (Ice-Den)
The Measure Of A Man, Stéphane Brizé (Fra)
Mediterranea, Jonas Carpignano (Ita-US-Ger-Fra-Qat)
Mustang, Deniz Gamze Ergüven (Fra-Ger-Tur-Qat)
Son Of Saul, László Nemes (Hun)
Toto And His Sisters, Alexander Nanău (Rom-Hun-Ger)
The Lesson, Kristina Grozeva and Petar Valchanov (Bul-Gre)
The High Sun, Dalibor Matanić (Cro-Slo-Ser)
Compiled by the LUX Prize selection panel, the 2015 films feature five first features, the first Icelandic film (Rams) and the first documentary (Toto and His Sisters) to be shortlisted for the prize, as well as two films directed by female filmmakers.
Out of these ten films, three will be selected and announced at the Venice Days press conference in Rome at the end of July as the prize competitors.
These films will vie for the 2015 LUX Prize and will become the core of the 2015 LUX Film Days – an initiative to circulate them beyond their national market, subtitling them into 24 official languages of the European Union and screening them in the 28 member countries.
The winner will be unveiled at the end of the year in Strasbourg.
This year's selection panel comprised 20 industry professionals including Fatima Djoumer of Europa Cinemas, KVIFF artistic director Karel Och, Polish distributor Jakub Duszynski, director of the European Film Academy Marion Doring and Belgian distributor Stephan de Potter.
Last night the gathering also heard that last year's LUX Film Days Audience Mention was awarded to Rok Bicek's Class Enemy, which received the highest number of votes from audiences across Europe.