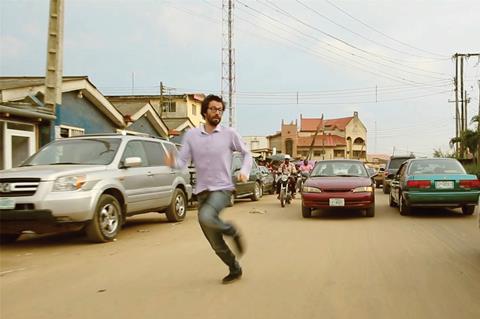 London-based sales agency 7&7 Producers' Sales Service has picked up international sales rights to documentaries This is Sparklehorse and Buddy Goes To Nollywood ahead of AFM (Nov 6-13).
This is Sparklehorse chronicles the life of cult musician Mark Linkous, ahead of 10th anniversary of his suicide.
Directed by British duo Alex Crowton and Bobby Dass, the film includes interviews with David Lynch and Linkous himself, who died in March 2010. Produced by the UK's B0-HO Films, the documentary is narrated by the musician's friend and collaborator Angela Faye Martin.
In Buddy Goes To Nollywood, filmmaker Michael Lebor follows British entertainer Buddy Munro as he tries to make it in Nigeria's prolific film industry and manages to find celebrity within 10 days.
Produced by the UK's Lebor Films, the feature has picked up prizes at the Queen Palm Film Festival, Toronto International Nollywood Film Fest and screened at the Jelly Film Festival and Close:Up Edinburgh Docufest.