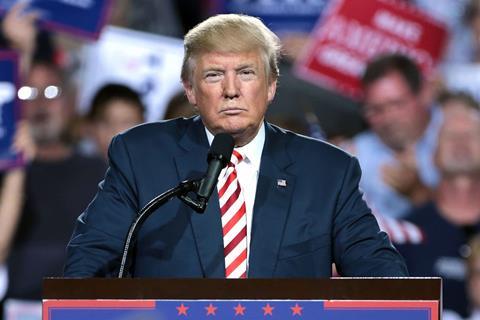 Outgoing US president Trump is stalling over the passage of the $900bn Covid relief package that among other things is designed to offer a lifeline to independent exhibitors.
As of Saturday (December 26) Trump had not signed it after bipartisan approval from the US Senate and House of Representatives.
The package would also maintain unemployment benefits and increase state support to millions of Americans who have lost jobs or continue to be out of work during the pandemic.
It has earned the public support of National Association of Theatre Owners and Motion Picture Association.
Trump called the Covid relief measures a "disgrace" last week and said he wants to raise proposed direct payments to individuals from $600 to $2,000.
The Covid relief plan is part of a broader $2.3tn funding bill. Without Trump's signature the US government will shut down on Tuesday (December 29).
Joe Biden is due to be sworn in as the next US president on January 20, 2021. His predecessor is yet to publicly cede defeat in the November 3 election, and has mounted a number of unsuccessful challenges to state election results around the country.