Anne Wivel's Mand Falder will open the festival, which will screen 200 docs including 60 world premieres.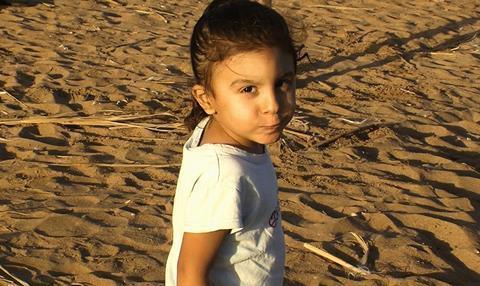 Copenhagen documentary festival CPH:DOX (Nov 5-15) has revealed the programme for its 13th edition.
The line-up features 200 documentaries including 60 world premieres, 18 European premieres and 14 international premieres.
Danish film Mand Falder, directed by Anne Wivel, will open the festival. The film centres around the artist Per Kirkeby and his recovery after suffering from a brain hemorrhage.
Some 16 documentaries will compete in the main competition for the DOX:AWARD, including Friedrich Moser's journalistic docu-thriller A Good American about William Binney's programme 'Thinthread' that could have prevented 9/11, but was cancelled by the NSA, and Aslaug Holm's Norwegian documentary Brodre, which was shot over eight years and centres around two boys growing up.
Helena Trestikova's Czech documentary Mallory about life at the bottom of Czech society also features in the competition, which was won last year by Joshua Oppenheimer's The Look of Silence.
Sean McAllister's A Syrian Love Story is amongst the titles competing for the festival's Audience Award.
As previously announced, this year's edition will focus on the topic of climate change, with Naomi Klein and Olafur Eliasson each curating special programmes.
The winners in the four main competition sections will receive $5,000 (38,000 DKK) and will be unveiled at CPH:DOX's closing ceremony on Nov 13.
CPH:DOX 2015
DOX:AWARD
A Good American, Friedrich Moser (AT)
Brødre, Aslaug Holm (NO)
Mallory, Helena Trestikova (CZ)
A Girl of Her Age, Márcio Laranjeira (Por)
Birobidjan, Guy-Marc Hinant (BE)
God Bless the Child, Robert Machoian, Rodrigo Ojeda-Beck (US)
In Limbo, Antoine Viviani (FR)
Lost and Beautiful, Pietro Marcello (IT)
Mand falder, Anne Regitze Wivel (DK)
The Death Of J.P. Cuenca, João Paulo Cuenca (BR)
The Letters, Pablo Chavarría Gutiérrez (Mex)
The Moulin, Huang Ya-li (TW)
The Swedish Theory of Love, Erik Gandini (SE)
The Fear of Thirteen, David Sington (UK)
Uncertain, Ewan McNicol, Anna Sandilands (US)
Unseen: The Lives of Looking, Dryden Goodwin (UK)
NORDIC:DOX Award
A Place Called Lloyd, Sebastian Cordes (DK)
A Home In the World, Andreas Koefoed (DK)
Ghost Rockets, Michael Cavanagh, Kerstin Übelacker (SE)
Grace of God, Kristján Loðmfjörð (Iceland)
Homo Sacer: The Sacred Man or the Accursed Man. Lode Kuylenstierna (SE)
I Remember When I Die, Maria Bäck (DK/SE)
Iron Grandpa, Janiv Oskar, Terhi Romo (Fin)
Monalisa Story, Jessica Nettelbladt (SE)
Natural Disorder, Christian Sønderby Jepsen (DK)
Return of the Atom, Mika Taanila & Jussi Eerola (FN/DK)
The Accidental Rock Star, Igor Devold (NO)
Time Passes, Ane Hjort Guttu (NO)
F:ACT AWARD
(T)error, Lyric R. Cabral, David Felix Sutcliffe (US)
Among the Believers, Hemal Trivedi, Mohammed Ali Naqvi (Pakistan)
Citizen Khodorkovsky, Eric Bergkraut (CH/DE/RU)
Deprogrammed, Mia Donovan (CA)
Dreaming of Denmark, Michael Graversen (DK)
This Changes Everything, Naomi Klein & Awi Lewis (CA, US)
Je suis Charlie, Daniel Leconte, Emmanuel Leconte (FR)
Motley's Law, Nicole Horanyi (DK)
Sugar Coated, Michèle Hozer (US)
Town on a Wire, Uri Rosenwaks, Eyal Blachson (Israel)
NEW:VISION
Ah Humanity!, Ernst Karel, Verena Paravel, Lucien Castaing-Taylor (Jap/FR/US)
Bending to Earth, Rosa Barba (DE/US)
Black Code / Code Noir. Louis Henderson (UK)
Crackup at the Race Riots, Leo Gabin (BE)
Faux Départ, Yto Barrada (MA)
Fragment 53, Carlo Gabriele Tribbioli, Federico Lodoli (IT/CH)
Josef - My Father's Criminal Record, Antoinette Zwirchmayr (AT)
Kwassa Kwassa. SUPERFLEX & Tuan Andrew Nguyen (DK)
L'Horizons des événements, Guillermo Moncayo (FR)
Nightlife, Cyprien Gaillard (FR)
No No Sleep, Tsai Ming-Liang (TW)
The Digger, Ali Cherri (LB/AE/FR)
UIP27, Joachim Hamou (DK/SE/FR)
Untitled (Human Mask), Pierre Huyghe (FR)