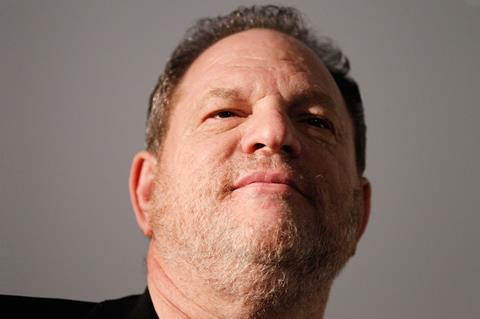 Twenty-three Harvey Weinstein accusers including Rose McGowan, Ashley Judd and Rosanna Arquette have cried foul over an interview the disgraced former mogul gave to the New York Post in which he claimed he had been a champion of women in Hollywood and bemoaned the fact that he will become "the forgotten man".
The women, all of whom have accused Weinstein, 67, of sexual assault, said in a statement released on Sunday night that he was trying to "gaslight society" through the interview, a reference to manipulating somebody to the point where they question their own sanity.
"Harvey Weinstein is trying to gaslight society again," the statement read. "He says in a new interview he doesn't want to be forgotten. Well, he won't be. He will be remembered as a sexual predator and an unrepentant abuser who took everything and deserves nothing.
"He will be remembered by the collective will of countless women who stood up and said enough. We refused to let this predator rewrite his legacy of abuse."
McGowan took to Twitter on Monday morning and said, "I didn't forget you, Harvey. My body didn't forget you. I wish it could. I refused to sign an NDA after it happened because I knew I would come for you. And I did. This is about stopping a prolific rapist. You."
Weinstein, who is due to stand trial in Manhattan on January 6, 2020, gave an exclusive interview to the New York Post recently from his hospital room after recovering from back surgery related to a car accident last August.
In the interview, which ran on Sunday, he said, "I feel like the forgotten man… I made more movies directed by women and about women than any filmmaker, and I'm talking about 30 years ago. I'm not talking about now when it's vogue. I did it first! I pioneered it!
"It all got eviscerated because of what happened,'' Weinstein continued. "My work has been forgotten.''
Last week the former head of The Weinstein Company, who has been accused of sexual assault or sexual harassment by more than 80 women and has consistently denied any non-consensual sex, appeared in court using a walker frame, reportedly due to pain sustained from the car accident.
The sight has drawn commentary on the truth of his apparent condition, which some observers have said may be a ploy to elicit sympathy in the run-up to a trial that could see him sent to jail for life if found guilty.
Weinstein is charged with five counts of sex offences including rape and sexual assault from two separate incidents in 2006 and 2013. He has pled not guilty to the charges.
Last week The New York Times reported that Weinstein and his team are close to a $25m settlement with some of his accusers.