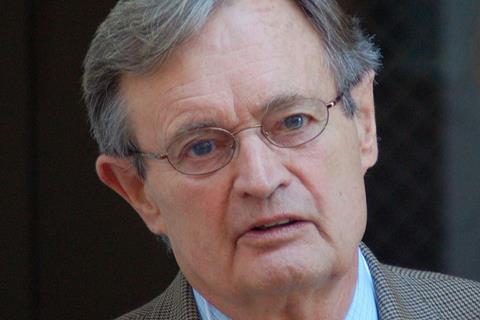 David McCallum, the veteran Scottish-born actor best known for TV hits The Man From U.N.C.L.E. and NCIS, has died aged 90.
According to a statement from CBS, the broadcast network that airs NCIS in the US, McCallum died of natural causes surrounded by family at New York Presbyterian Hospital.
Born in Glasgow in 1933, McCallum began his career in the UK working on BBC radio and in repertory theatre. He moved to the US in 1961.
His early feature films included Hell Drivers, A Night To Remember, The Greatest Story Ever Told and The Great Escape. But he became an international name in the late sixties when he starred alongside Robert Vaughn in NBC spy series The Man From U.N.C.L.E., which earned him two Emmy nominations and a Golden Globe. The series ran from 1964 to 1968.
McCallum's subsequent TV credits included British series Colditz and Sapphire & Steel and episodes of US series Law & Order and Sex And The City.
He was part of the original cast of military police procedural NCIS when the show made its debut in 2003 and remained in the show's main cast for 15 seasons. He has since had a recurring role in the show, which finished its twentieth season earlier this year.
His more recent film credits include Hear My Song, Dirty Weekend and Baby Driver.
A statement from CBS said: "David was a gifted actor and author, and beloved by many around the world. He led an incredible life, and his legacy will forever live on through his family and the countless hours on film and television that will never go away."