Rome-based sales company Adriana Chiesa Enterprises (ACE) will launch sales on Roberto Faenza's English-language Anita B., about a young Auschwitz survivor trying to re-build her life after the war, at the EFM.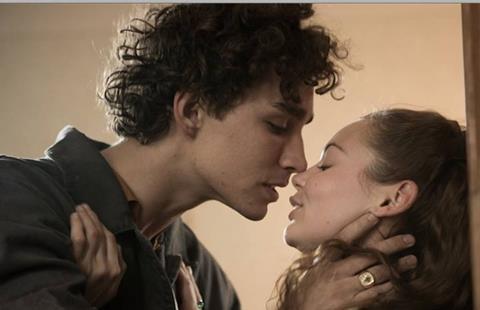 Eline Powell, who got her big screen break in Dustin Hoffman's Quartet, plays Anita opposite Robert Sheehan, as a young man with whom she embarks on a passionate affair.
Rising star Sheehan, best known for his roles in TV series Misfits and fantasy feature The Mortal Instruments: City of Bones, is also set to star in Tiago Mesquita's Caesar and Gren Wells' The World Within this year.
Life is Beautiful producer Elda Ferri of Jean Vigo Italia and Luigi Musini of Cinema Undici co-produced the film.
ACE is handling all international rights except for the US. The picture's US co-producer Ron Stein of Four of a Kind Productions is handling North America rights. Stein also co-produced Faenza's last film Someday This Pain Will Be Useful To You.
Anita B. is loosely adapted from Edith Bruck's Italian novel Quanta Stella c'e nel cielo, which translates as "how many stars there are in the sky" and is based on a her own experiences.
The writer, who settled in Italy after the war, was born in Hungary but spent her childhood in several concentrations camps including Auschwitz, Dachau and Bergen-Belsen.
"I never asked Edith precisely how autobiographical her story is, but I added a B to the title in homage to the author," said Faenza.
"When I finished reading the book, on a flight to Japan where I was about to present another of my films, I found myself crying uncontrollably and had to seek refuge in the airplane's toilet."
ACE founding chief Chiesa says: "I saw it just before it came out in Italy and decided to take it on not just because it's a beautiful film featuring great performances but also because I think its important to keep the memory of the Shoah alive."
ACE has handled a number of Faenza's other films in the past including The Soul Keeper, Jonah who Lived in the Whale and The Days of Abandonment.
The company will premiere the film to international buyers at the EFM on Feb 7.
Other new titles on ACE's Berlin slate include Andrea Segre's First Snowfall (La Prima Neve) about a Togolese refugee, living in the Italian Alps, who finds solace in a small boy who has just lost his father.
It is Segre's second film after the award-winning, Venice-set Shun Li and The Poet about the friendship between a Chinese woman and a man who came to Italy during the Yugoslav War.