EXCLUSIVE: Oscar winner Patricia Arquette joins adaptation of Sylvia Plath novel.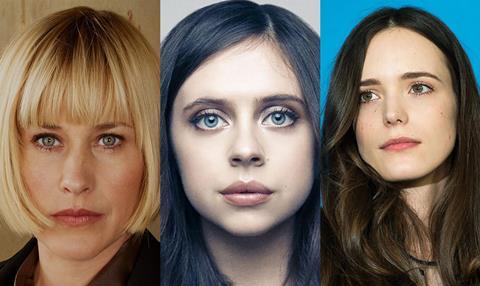 Oscar winner Patricia Arquette (Boyhood) and rising stars Bel Powley (The Diary Of A Teenage Girl) and Stacy Martin (Nymphomaniac) are to join Dakota Fanning (American Pastoral) and Jesse Plemons (Black Mass) in Kirsten Dunst's directorial debut The Bell Jar.
Fanning will play the lead role in the adaptation of Sylvia Plath's classic 1950's-set novel of the same name about a young woman who finds her life spiraling out of control as she struggles with mental illness.
Priority Pictures optioned the re-make rights to the film from Studiocanal. Lizzie Friedman, Karen Lauder and Greg Little (The Stanford Prison Experiment) will produce together with Dakota Fanning and Brittany Kahan from Echo Lake Entertainment (Nebraska) with Celine Rattray (American Honey) and Kirsten Dunst as executive producers.
Dunst is co-writing the screenplay together with Nellie Kim. The film is due to go into production in early 2017.
Cornerstone Films is handling international sales with UTA handling the North American rights.
The prestige drama is one of a number of women-focused packages heating up the AFM.
Set in the 1950s, The Bell Jar charts the story of Esther Greenwood (Dakota Fanning), a young woman from the suburbs of Boston, who wins a summer internship at a prominent women's magazine in New York City.
While she tries to embrace this newfound freedom, she finds herself neither stimulated nor excited by the city's glamorous culture and lifestyle. Struggling with the expectation that girls her age should idolise this world, she is unable to reconcile her conflicted feelings. As her time in New York counts down, she can't escape her memories of an idyllic childhood turned on its head, of Buddy - her home town first love - and of the rising wave of anxiety at the thought of a future life without real meaning.
Arquette is represented by the Gersh Agency and 3 Arts, Powley by UTA, The BWH Agency and Authentic Talent and Literary Management, and Martin by WME, 42 West, and Greg Slewett as her attorney.