Distribution Workshop sells 3D animation about a young girl who teams up with the animals of the Chinese Zodiac.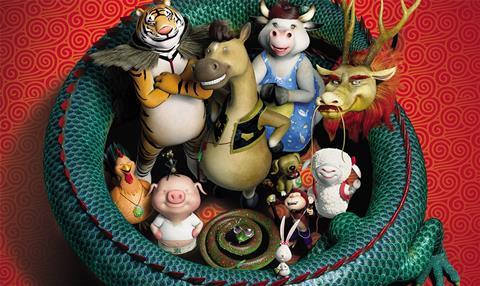 Hong Kong-based Distribution Workshop has sold 3D animation Where's The Dragon? to Crimson Forest Films and Hannover House for North America.
Written and directed by VFX veteran Sing Choong Foo (My Lucky Star), the $10m film is being lined up for theatrical release around Chinese New Year (January 27, 2017).
Released in China last November, the film features voice talent including Zhang Ziyi and Wang Leehom. The story revolves around a young girl who joins forces with the animals of the Chinese Zodiac to find a dragon that has mysteriously disappeared.
Hannover House will supervise the creation of an English-language version of the film using US talent. Recording will take place under a production partnership with Crisp Recording and Filmworks.
"We're excited to bring diversity and quality storytelling from around the world to audiences in North America," said Crimson Forest Films' Jonathan Lim. "The story of the Chinese Zodiac is both educational and entertaining and is the perfect way to celebrate Chinese New Year with the family this year."