EXCLUSIVE: Chinese distributor also has animation Lighting Dindin.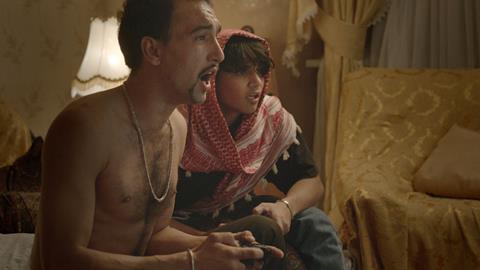 Chinese distributor Lemon Tree Media has moved into international sales with a slate headed by animated feature Lighting Dindin and Berlin prize winner Crosscurrent [pictured].
Produced by China's Its Cartoon Production, Lighting Dindin tells the story of a luminous bug and a tiny alien. Directed by Deng Weifeng and co-produced by China's Cheerland and HT Media, the film is being lined up for release in Feburary 2017.
Its Cartoon Production previously produced hit animation franchises Kwai Boo and Yugo & Lala.
Yang Chao's Crosscurent, which won a Silver Bear for cinematography at this year's Berlin, tells the story of a boat captain on the Yangtze River tracing the life story of a mysterious woman backwards over a 20-year time span.
"Our aim is to acquire animation, which sells globally, and horror films, which are popular in Asia, as well as occasional award-winning and prestige Chinese films," said Lemon Tree head of acquisition Nathan Hao.
The company's horror titles include Yin Guojun's Ghost Hospital, Zhang Shaojun's Strange Battle and Shang Yongfeng's Under The Bed 3.