EXCLUSIVE: Drug gang drama to be directed by Belgian directors Adil El Arbi and Bilall Fallah.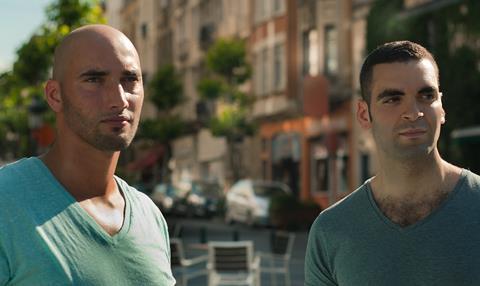 Ambitious Amsterdam-based Dutch Features Global Entertainment, headed by CEO Pim van Collem, is to begin world sales at the AFM on Patser, the new feature from L.A. and Brussels based Belgian directors Adil El Arbi and Bilall Fallah.
El Arbi and Fallah are also attached to direct Beverly Hills Cop 4, produced by Jerry Bruckheimer for Paramount Pictures, and have recently directed the first two episodes for the series Snowfall for FX Networks. Their previous feature, teen gang movie, Black (2015) won the Dropbox Discovery Award at TIFF and became a media phenomenon after provoking riots in a Brussels cinema.
Patser tells the tale of four ne'er-do-wells from the neighbourhood 't Kiel' in Antwerp, aspiring to become gangster legends. They foolishly get involved in high-profile drug affairs, and start a war between gangs from Antwerp, Amsterdam and even from as far afield as Colombia.
The film is due to shoot in early summer 2017 on location in Antwerp (Belgium), Amsterdam (The Netherlands) and Tanger (Morocco).
It is produced by Hendrik Verthé and Kobe van Steenberghe for a team productions (Belgium) in co-production with Gijs van de Westelaken for Dutch outfit, Column Film.
Dutch Features' AFM slate also includes Dutch Oscar candidate Tonio by director Paula van der Oest, Second World War thriller Riphagen by Pieter Kuijpers, Croatian drama You Carry Me (directed by Ivona Juka) and the Israeli thriller Suicide (directed by Benny Ferdman).