Feature inspired by the true plan to marry off Louis XV to King of Spain's four-year-old daughter.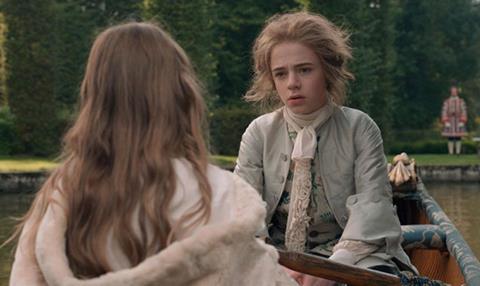 Films Distribution has acquired world sales on Children Royals, inspired by a plan to marry off France's Louis XV to the oldest daughter of the King of Spain, Maria Anna Victoria, who was four-years-old at the time.
It is the latest film by historical writer and director Marc Dugain – best known for An Ordinary Execution and The Curse of Edgar.
The feature is adapted from Chantal Thomas's work L'échange des princesses about a plan hatched by the Regent of France and the Spanish King in 1721 to marry their heirs, 11-year-old Louis XV and Maria Anna Victoria, the 4-year-old Spanish infanta. The aim was to secure peace between the two nations.
At the same time, the Regent of France also offered his 12-year-old daughter Mademoiselle de Montpensier's hand to the Prince of Asturias, the 14-year-old heir apparent to the Spanish throne.
In the film, an exchange of the princesses is set to take place amid great pomp on a small island in the river bordering the two countries. Everything has been done to expect the best of the children, but nothing will proceed as intended.
"This film is based on amazing historical facts, when we read the script we were extremely moved by the story of these children that have to bear the weight of the destiny of their respective nations and act as adults, but at the same time remain kids in their hearts, dreams and insecurities," said Films Distribution managing partner Nicolas Brigaud-Robert.
Olivier Gourmet co-stars as the Regent of France opposite Lambert Wilson as the King of Spain and Igor Van Dessel as Louis XV.
Patrick André, Charles Gillibert and Geneviève Lemal are producing.
Ad Vitam has acquired French theatrical rights.