Young adult romance stars Bella Thorne and Patrick Schwarzenegger.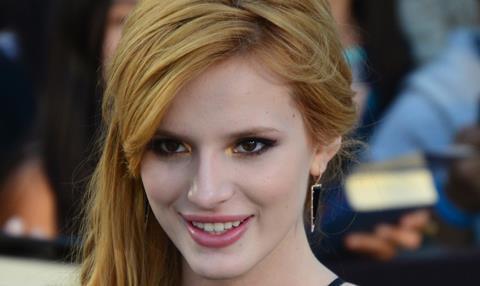 Mister Smith Entertainment has boarded romantic drama Midnight Sun ahead of November's American Film Market (AFM) (Nov 4-11).
The film, which is currently in production, stars Bella Thorne (The Duff), Patrick Schwarzenegger (Stuck In Love) and Rob Riggle (21 Jump Street).
Director Scott Speer (Step Up Revolution) is helming a screenplay from debut screenwriter Eric Kirsten.
The story follows a teenage girl (Thorne) who has a life-threatening sensitivity to sunlight. One night, when playing her guitar at a train station, she meets a former high school all-star athlete (Schwarzenegger), with whom she forms an instant romance.
Producers are John Rickard, Zack Schiller and Jen Gatien. Devin Andre is co-producing.
Executive producers are David Boies, James McGough, Alan Ou, Hiroki Shirota and director Speer.
Midnight Sun is based on a 2006 Japanese film of the same name.