EXCLUSIVE: French Riviera-set ensemble romantic comedy to co-star Adèle Haenel, Audrey Tautou, Vincent Elbaz and Damien Bonnard.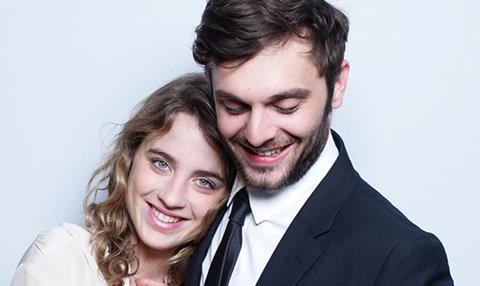 MK2 has acquired worldwide rights to Pierre Salvadori's ensemble romantic comedy The Trouble With You revolving around a police officer who finds out that her late police chief husband was corrupt to the bone, a discovery that unleashes a farcical chain of events.
Adèle Haenel co-stars as Yvonne, a police officer on French Riviera who discovers her dead husband Santi led a double life after a criminal she is interrogating recognises her wedding ring as the loot from a jewellery heist he helped stage.
The discovery sends her life into a tail-spin. Her late husband was hailed as a hero by his colleagues and their young son after he died in the line of duty. She grapples with whether she should come clean about her husband's true persona. Close colleague Louis advises her to keep quiet.
Louis is played by Damien Bonnard who garnered favourable reviews for his performances in Alain Guiraudie's Cannes 2016 title Staying Vertical.
Alongside Yvonne's dilemma, Pio Marmaï plays the innocent Antoine who has recently been released from jail after spending eight years behind bars due to Santi's corruption. Although supported by a loving wife, played by Audrey Tautou, he is struggling to adjust back into life and swallow the injustice of what happened to him.
Yvonne's attempts to help Antoine soon get her into hot water.
Salvadori has re-teamed on the screen-play with long-time collaborator Benoît Graffin, who also co-wrote the director's previous films In The Courtyard, Beautiful Lies and Priceless.
The film also features a high-profile crew including art director Virginie Montel; respected stuntman and long-time Luc Besson collaborator Alain Figlarz, set designer Michel Barthélémy and cinematographer Julien Poupard, whose recent credits include the Cannes Film Festival Camera d'Or-winning Divines.
"It is Salvadori at his best: delightful characters, well-crafted dialogue, and for the first time, action scenes choreographed by the Jason Bourne team. This smart script is based on the simple idea that keeping the truth secret, even with the best intentions, can lead to the most chaotic situations," said MK2 Films managing director Juliette Schrameck.
"It is also a delightful twist on a police comedy, but with a female protagonist at the heart and a romantic intrigue, which also doesn't forget to deliver an insightful message on the justice system in modern societies," she added.
Principal photography on the $8.8m (€8m) production starts November 15, 2016 in the South of France for delivery in early 2018.
Salvadori's long-time producer Philippe Martin of Les Films Pelléas is producing.
Paris-based Memento Films has taken French rights.