EXCLUSIVE: Drama from the Russian Ark director scores pre-sales ahead of Venice world premiere.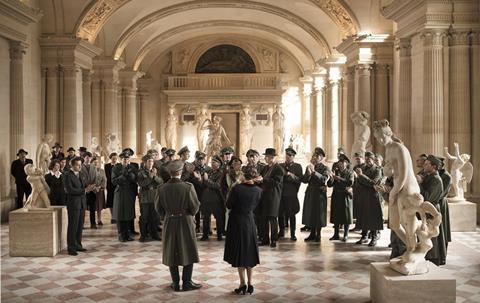 Aleksandr Sokurov's anticipated historical drama Francofonia, which shot largely in the Louvre Museum, has recorded a string of pre-sales for Films Boutique ahead of the world premiere at the Venice Film Festival (Sept 2-12).
Among territories closed for Russian Ark director Sokurov's anticipated first feature since 2011 Golden Lion-winner Faust are France (Sophie Dulac Distribution), Germany (Piffl Medien), Italy (Academy Two), Benelux (Contact Two), Japan (Kino Films) and Switzerland (Look Now!).
Sokurov's French-German-Dutch co-production will combine narrative drama with archive material.
The reflection on art and power opens in occupied Paris in 1940 with the meeting between German officer Count Franz Wolff-Metternich - overseer of France's art collection during the war - and Louvre director Jacques Jaujard.
Wolff-Metternich was sent by Adolf Hitler to repossess the museum's invaluable collection, but according to Jaujard's diary, the aristocrat was not strongly attached to the Nazi cause and expressed relief that the Louvre had been largely emptied of its treasures, even assisting Jaujard in keeping the museum's contents out of the hands of the art-hungry Nazi high command.
Actor-director Louis-Do de Lencquesaing plays Jaujard with German actor Benjamin Utzerath playing Wolff-Metternich. Vincent Nemeth will play Napoleon Bonaparte, one of the iconic historical figures brought to life by Sokurov.
In an upcoming interview with Screen about the film, Francofonia producer Pierre Olivier- Bardet said: "The film features many ghosts, of which there are many in the Louvre alongside its paintings. The physical becomes present.
"For Aleksandr the past is not something which is behind us, it is something that is under our feet - you just need to dig to find it."
Olivier-Bardet, who produced the film alongside Arte's Olivier Père, described Sokurov's meticulous directing style, which included a "process of destabilising his actors."
"He likes to drive, to have the actor losing their traits in order to go deeply into their souls," said Olivier-Bardet.
"At different moments in the shoot he would stand in front of an actor, asking them a lot of questions to destabilise them."
Post-production on the film took more than six months and "colour grading was closer to painting than colour grading," according to the producer.
France's Idéale Audience, Germany's Zero One film and Holland's N279 Entertainment produce with ARTE France Cinéma and Musée du Louvre.