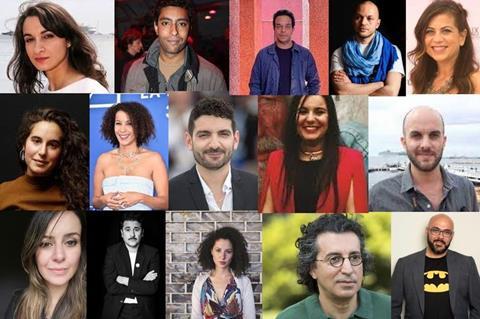 Algerian filmmakers have banded together to issue a stark warning over the future of film in the country following the cancellation of a national fund.
More than 50 directors, producers, actors and writers have signed an open letter to Algerian minister of culture Malika Bendouda to "raise the alarm" over the scrapping of the National Fund for the Development of the Arts and Techniques of Cinema and the Promotion of the Arts and Literature (FDATIC), which was axed by the government last year.
A key question is what will replace the industry-support fund in the North African country. "The last remaining tool to publicly fund films [in Algeria] has disappeared, without official communication from our institutions on the future of film funding policy in our country," said the letter.
"The unilateral decision to cancel public funding of cinema in Algeria, without preliminary consultation with its filmmakers, automatically deprives the audience of its access to a free and independent Algerian cinema."
Signatories included filmmaker Kamir Aïnouz, whose Honey Cigar screened at Venice in 2020; Sofia Djama, whose feature debut The Blessed won three awards at Venice in 2017; and Amin Sidi-Boumédiène, whose Abou Leila premiered in Critics' Week at Cannes in 2019.
"If we cannot tell our stories ourselves and film our own worlds, we take the risk that others will do it in our place; we take the risk of being dependent of foreign funding only and to not be able to carry our voices freely; we take the risk that our audience will not feel represented anymore," stated the letter.
It follows a letter sent in October 2021 raising concerns over the future of film funding in Algeria, which received no response, and an appeal in April from the Association of Algerian Producers of Cinema (APAC) to Algerian President Abdelmadjid Tebboune, which also went unanswered.
"Today, Algerian cinema is at risk of death," added the letter. "We count on our government institutions to support us, to promote our creation and to keep this creation free."