Alibaba Pictures makes strategic investment in producer-distributor, which is part owned by star Chen Kun and director Cao Baoping.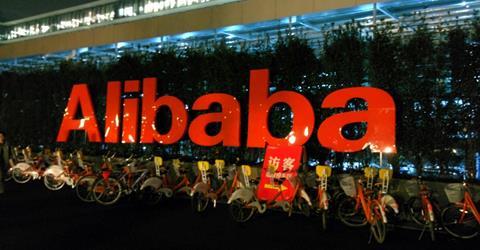 China's Alibaba Pictures Group is making a strategic investment in Hehe Pictures Corp, acquiring a 30% stake to become the company's second largest shareholder.
The value of the transaction was not disclosed.
As part of the agreement, the two companies will cooperate on their current film production projects, as well as in film promotion and distribution.
Hehe Pictures chairwoman and general manager Yang Wei remains the company's largest shareholder, while other investors include actor Chen Kun, singer Yang Kun and directors Cao Baoping, Hao Jie, Zhang Chong and Jiang Zhuoyuan.
Launched in 2013, Hehe Pictures has invested in Chinese films such as Cao's Cock And Bull, Stephen Chow's megahit The Mermaid, Qing Yang's Chongqing Hot Pot and Renny Harlin's US-China co-production Skiptrace.
Alibaba first invested in Hehe in May this year, when the latter participated in the Series A financing of Alibaba's online ticketing platform Tao Piaopiao, along with CDH Investments, Ant Financial, Sina, Bona Film Group and Huace Media, among others.
"We look forward to stepping up our fruitful partnership in terms of film production, promotion and distribution. By creating a healthy ecosystem for financing in the film industry, we hope to support more filmmakers and boost the development of the industry," said Alibaba Pictures CEO Zhang Qiang.