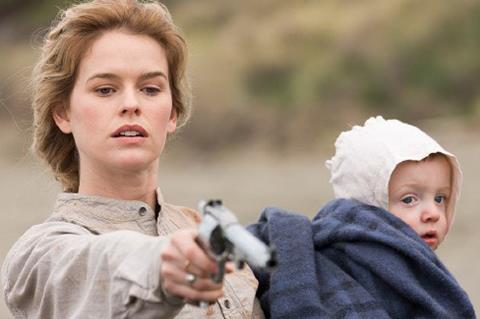 Niall Johnson's western The Stolen, which stars Alice Eve (Star Trek Into Darkness) and Jack Davenport (Pirates Of The Caribbean), has been picked up for UK distribution by fledgling outfit Ascendant Releasing.
Set in New Zealand in 1860, the film follows Charlotte Lockton (Alice Eve) and her wealthy husband David (Lukas Hinch) who settle on the country's South Island during the Gold Rush. When their son is kidnapped, Charlotte's world is turned upside down and she encounters a man pivotal to uncovering the truth (Davenport).
Emily Corcoran of London-based Cork FIlms wrote the screenplay, produced and also stars. The Exchange handle sales on the project.
Further cast include Graham McTavish, Cohen Holloway and Stan Walker.
Ascendant Releasing was launched by filmmakers Bart Ruspoli and Freddie Hutton-Mills. The Stolen, which is set for a UK theatrical release on November 3, marks its second release after Paul Ireland's Australia comedy-drama Pawno.