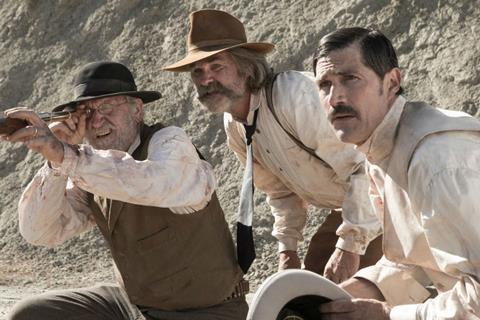 Cable operator AMC Networks has put in a $16m offer to acquire full control of RLJ Entertainment.
The move to buy outstanding shares of Robert L. Johnson's company comes 16 months after AMC Networks invested $65m in the form of loans (which have since grown to an aggregate of $78m) as part of a strategic partnership.
AMC and Johnson currently own approximately 26% and 47% of the outstanding shares of RLJ Entertainment common stock, respectively.
The proposal involves paying $4.25 per share in cash, with the goal of turning RLJ Entertainment into a privately held subsidiary.
AMC Networks said, "AMC Networks has advised RLJ Entertainment that it is only interested in acquiring the shares of RLJ Entertainment not owned by AMC Networks or entities affiliated with Mr. Johnson, and has no interest in disposing of its stake in RLJ Entertainment or participating in any other strategic process."
RLJ Entertainment's OTT branded channels include the UK's Acorn TV – there is clear synergy as AMC Networks jointly owns BBC America with BBC Worldwide – and UMC (Urban Movie Channel).
RLJ Entertainment – created by Johnson in 2012 when one of his companies acquired Image Entertainment and Acorn Media Group – acquired North American rights for films including Pierce Brosnan's I.T., Ethan Hawke's baseball drama The Phenom, western Bone Tomahawk (pictured) starring Kurt Russell, and horror movie The Mind's Eye.
AMC's previous digital space investments include YouTube network DanceOn and digital media firm MiTu. The company expects the RLJ Entertainment board to form a special committee of independent directors to consider the proposal with the assistance of an outside financial advisor and legal counsel and to negotiate the proposal with RLJ Entertainment.
Johnson and the directors of RLJ Entertainment nominated by AMC Networks will not participate in the evaluation of the proposal. Citigroup Global Markets Inc. is acting as financial advisor and Sullivan & Cromwell LLP is acting as legal counsel to AMC Networks in connection with the transaction.