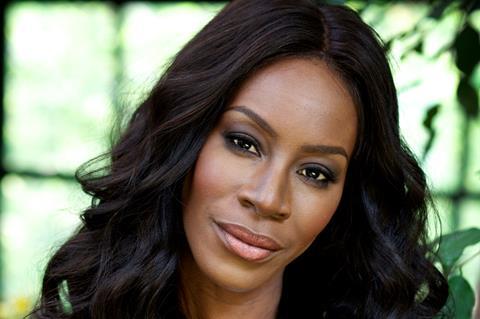 British Ghanaian filmmaker Amma Asante, whose credits include Belle and A United Kingdom, is receiving an honorary fellowship from the UK's National Film and Television School (NFTS).
Asante will collect the prize from NFTS chairman Patrick McKenna at the school's annual graduation ceremony on Thursday Feb 28. It recognises individuals who have made an outstanding contribution to the industry.
After working as an actress, Asante's break came when she wrote and produced two series of BBC2 drama Brothers And Sisters, which starred David Oyelowo. Her feature debut, A Way Of Life, saw her awarded the Carl Foreman Award for Most Promising Newcomer at the 2005 Baftas. Since then, she has directed three features: Belle, which premiered at Toronto in 2013, A United Kingdom, which was at Toronto in 2016 and opened that year's London Film Festival, and Where Hands Touch, which played Toronto last year.
Asante is currently in pre-production on thriller The Billion Dollar Spy, which she is directing from David E. Hoffman's book.
On receiving the fellowship, Asante said: "I am deeply honoured to be recognised by the NFTS - a film school that has so consistently delivered incredible talent to the film industry whose work both inspires and challenges me as a fellow filmmaker."
Previous recipients of the fellowship include Asif Kapadia and Barbara Broccoli.
At Glasgow Film Festival next week, Screen International is hosting an industry spotlight panel with Amma Asante, an event backed by NFTS Scotland.