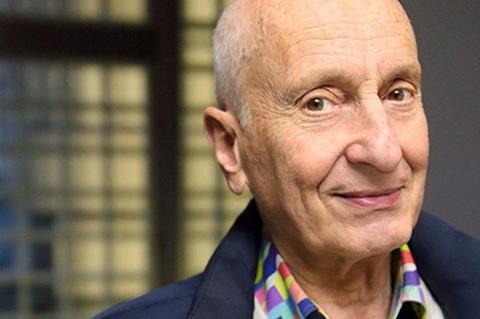 French animation legend Michel Ocelot has detailed his next two projects, including a pan-European series of fairy tales taking one story from each country on the continent.
With the working title of Making Europe Through Fairy Tales, the project will be a collection of shorts.
Ocelot will provide his famous black silhouette characters, including the princes and princesses that populate many of his works; the stories themselves will be written and directed by different animation filmmakers in each country. The stories will have no connection to each other; but will be united through a framework of the organisation of a theatre show.
"I want to make Europe through fairy tales, and I will ask other countries to do their own little film about their country, or about Europeans of any origin," said Ocelot. The silhouettes would link the films "because it's a strong image, it's easy, cheap, and for me, magical," said the director. "Anybody can tell one story, and there is no problem of following up something – no, don't follow, just do something new."
Ocelot was speaking to Screen at the Annecy International Animation Festival, where he received an honorary Cristal award, also given to Jennifer Lee, the Oscar-winning US director of Frozen.
Second project
This week Ocelot premiered his latest feature The Black Pharaoh, the Savage and the Princess as a special event screening, which is also composed of three separate shorts about royal stories.
He is developing a second project, with the working title Petit Films Pour Les Grandes (translation: Short Films For Adults). It will also be a collection of shorts directed by Ocelot; he is rewriting the main short at the centre of the work, which is called Eleanor's Stake.
"One of my successes is my films are understood by everybody – the very young and the very old, and all in-between," said Ocelot. "When [The Black Pharaoh…] was finished, I wanted to do something precise."
The acclaimed animator has oscillated between shorts and features over his near 50-year career, achieving international acclaim and the Annecy Grand Prix for Kirikou and the Sorceress in 1998.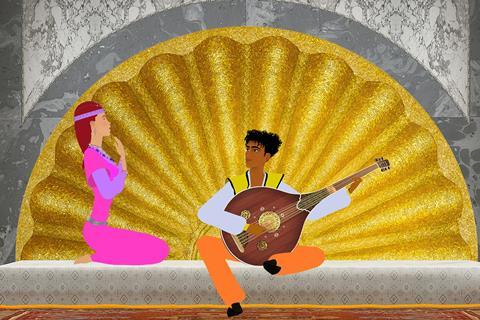 When asked what his honorary award means to him, he paused and responded, "Give me money to make films." He noted Annecy artistic director Marcel Jean made "a very nice speech" off-the-cuff at his presentation, "and the audience reacted to it well."
"But I had a lot of prizes in my life – it was not the first prize for my career," said Ocelot. "And every time they give one to me, I'm cross! Do you think I'm old and finished?!" he said mischievously, banging his fist on the table.
Ocelot was also critical of the homogeneity of narratives from the US animation giants who are also present in Annecy.
"I am afraid of series, because it's not telling something that leads somewhere," he said. "You have to go on and on until the series is successful; and when success stops, you have to stop. I'm an author, and I want to tell you something and not continue when I've lost interest myself. Besides, I don't like addiction. Series = cigarettes!"
He echoed the thoughts of Guillermo del Toro on Wednesday, that animation needs a greater amount of silence.
"Silence is everywhere," said the director. "I do my storyboard writing in complete silence. Silence is very important in film; it's a gift for the spectators to offer them silence, because it doesn't exist any more [in the real world].
"I believe there is a law in France where, in a big public space, you are obliged to play music so people don't panic. And I panic thinking about that!"
France's Playtime handles world sales on The Black Pharaoh…, with deals already in place with Diaphana Distribution for France and Movies Inspired for Italy.