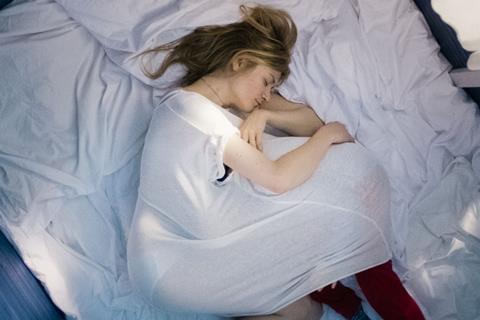 German director Anne Zohra Berrached's late-term abortion drama 24 Weeks has scooped the top €30,000 audience award of the third edition of the online Artekino Festival, running Dec 1-31, 2018.
A joint-venture between Franco-German broadcaster Arte and Paris-based film industry platform Festival Scope, the online festival was available in 45 territories across Europe and in several languages including, for the first time, Ukrainian, Romanian, Hungarian and Portuguese.
A total of 10 recent European films were showcased in the initiative, including UK director Deborah Haywood's Pin Cushion and Polish filmmaker Malgorzata Szumowska's Mug.
The €30,000 award is sponsored by the Artekino Foundation with the support of Google. In addition to the cash prize, the film will be available throughout January on arte.tv and artekinofestival.com. It launches the"Film of the Month" initiative, a new initiative started on the Artekino platform in 2019, showcasing one feature or short film each month for free.
Exploring the complex topic of late-term abortion, 24 Weeks stars award-winning actress Julia Jentsch as a woman agonising over whether to keep her unborn son after prenatal tests reveal he has Down's Syndrome and a serious heart defect.
The title 24 Weeks refers to the stage in a pregnancy at which a baby in the womb would have a chance of survival if it were born prematurely and is the normal cut-off period for abortions to take place unless the expectant woman's life is at risk or there is severe foetal abnormality.
Screen critic Wendy Ide described the film as an "emotional journey" and praised its "high-quality performances" when it premiered in competition in Berlin in 2016.
24 Weeks is Berrached's second feature-length film after Two Mothers about a lesbian couple's battle to have a child together. It was produced by Zero One Films in co-production with the support of ZDF, Das kleine Fernsehspiel and the Filmakademie Baden-Württemberg. Beta Cinema handles international sales.
Berrached' is currently shooting her third feature, The Woman of the Pilot, in co-production with ARTE, inspired by the true story of a woman who discovered after the event that her husband was one of the men involved in the 9/11 World Trade Center attacks.