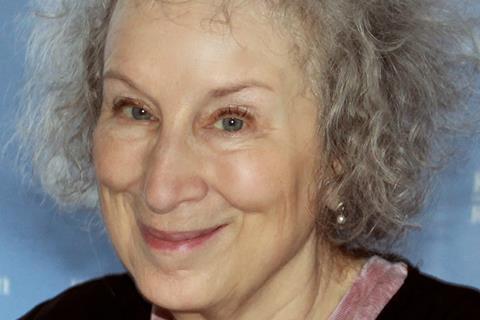 Anonymous Content and Paramount Television have acquired rights to develop a TV series based on Margaret Atwood's Maddaddam novel trilogy about a global pandemic that wipes out most of humankind.
The three novels - Oryx And Crake, The Year Of The Flood and Maddaddam – become the latest works by the Canadian author set to be adapted as a small-screen series, after Hulu's Emmy-winning The Handmaid's Tale and Netflix's Alias Grace.
Anonymous Content's David Kanter and Bard Dorros will serve as executive producers along with Rock Paper Scissors Entertainment's Angus Wall, Linda Carlson and Kent Kubena.
It will be made under the first-look deal covering scripted and unscripted content that Paramount TV and Anonymous Content recently signed with Rock Paper Scissors.
The trilogy centres on a small group of survivors of the pandemic who are left to start a new race to inherit the world.
In a statement, Dorros and Kanter said: "We're thrilled to be bringing Maddaddam trilogy to television. The worlds of [the novels] beautifully illustrate the extraordinary range of Margaret Atwood's imagination and go deeply afield in time and global evolution, presenting fascinating opportunities to dramatise the wildest vision of the future ever shown on television."
Paramount TV president Amy Powell added: "Margaret Atwood's unique and singular literary voice speaks to the greater issues facing our current climate and resonates with fans worldwide; the Maddaddam trilogy is no exception. These stories are perfectly suited for portrayal on television and we are thrilled to once again bring a literary masterpiece to life with our partners at Anonymous Content and Rock Paper Scissors Entertainment."
Atwood said: "I am very happy with the vision described to me by Angus, Kent, David, Bard and Amy, as well as the stunning visual presentation they put together. I very much look forward to working with them."
Anonymous Content and Paramount TV recently acquired the series rights to David Roberts best-selling 2003 novel Shantaram.