Marvel's latest comfortably fended off Inside Out and Southpaw to top this week's social media buzz chart.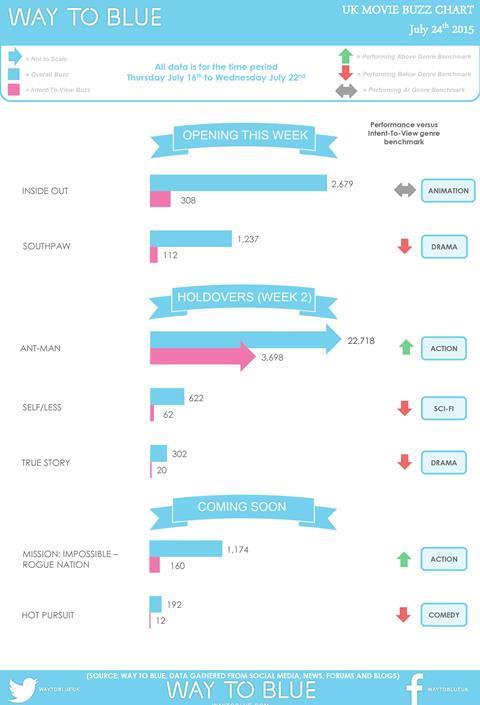 After leading the UK social media buzz chart ahead of its opening last week, Ant-Man held onto its position in dominant fashion with more than 22,000 comments, with 16.3% registering intent to view (ItV), as per the social media buzz chart compiled by marketing agency Way to Blue.
Ant-Man beat competition from two titles opening this week, Pixar's latest Inside Out, which had 2,679 mentions (11.5% ItV) across social media, news, forums and blogs, and Jake Gyllenhaal-starring boxing film Southpaw, which posted the third-highest total with 1,273 mentions (8.8% ItV).
On the horizon, Tom Cruise-starring sequel Mission Impossible: Rogue Nation, which had its world premiere yesterday in Vienna, had 1,174 comments (13.6% ItV).